Customer Service: insourcing or outsourcing? An Analysis of Customer Satisfaction
Abstract
Nowadays customers have a growing knowledge of their strong decision purchase power and Consumer protection laws are very active. Therefore, Customer Service (CS) is assuming an important position inside the enterprises. This article is an attempt to verify if outsourcing interferes on Call Center customers' perceived quality. An exploratory research was carried out considering 184 interviewers and 55 enterprises indicated by themselves. All results were treated by Statistical analysis techniques. The research considered three aspects of CS: the operational (telephone support), the humans (assistance) and the enterprise (responsiveness). In the researched sample, it was noticed that only the human aspect shows better indexes of customer satisfaction on insourcing Customer Services, when the three aspects were individually studied. On the other two aspects there is no influence on customer satisfaction if the CS nature varies (insourcing, outsourcing or mixed). However, when assistance (operational and human) aspects are combined in one factor, there is a large increase on customer satisfaction when they are assisted by an insourced CS.
Key-words: Customer assistance service. Customer satisfaction. Outsourcing. Marketing.
Keywords
Customer assistance service. Customer satisfaction. Outsourcing. Marketing.
DOI:
https://doi.org/10.7819/rbgn.v9i25.148
Article Metrics
Metrics powered by PLOS ALM
Av. da Liberdade, 532 - São Paulo - SP Brasil Cep. 01502-001 Tel. 55 11 3272-2340

 The RBGN adopts the Creative Commons licens 
CC-BY Creative Commons Attribution 4.0
The RBGN has the financial support from Fundação Escola de Comércio Álvares Penteado - FECAP and development agencies Conselho Nacional de Desenvolvimento Científico e Tecnológico - CNPq and Coordenação de Aperfeiçoamento de Pessoal de Nível Superior – CAPES.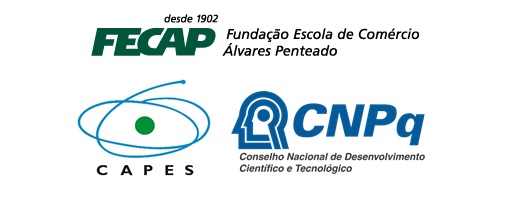 Desenvolvido por: