Diversity of Gender and Formation of Ingroup: a Contribution of Leader - Member Exchange Theory - LMX
Abstract
The purpose of this article is to investigate the relationship between the Leader and Member Exchange Theory - LMX´s assumptions and the diversity of genders. To accomplish it, a questionnaire named LMX-MDM developed by Liden and Maslyn (1998) was used. The instrument is composed by 11 propositions that measures the multidimensionality of LMX. The questionnaire was submitted to a reversed translation process and was applied on a sample of students from Universidade Presbiteriana Mackenzie, located in São Paulo. The sample was composed of 241 students, from which 124 (51,5%) men and 117 (48,5%) women. The collected data was submitted to univariate and multivariate techniques, and the results revealed that the researched sample perceives the dimensions of affection, loyalty, contribution and professional respect in line with LMX´s assumptions, and that female gender feel more participant of the ingroup than people from the ale group.
Key-words: Diversity. Gender. Leadership.
Keywords
Diversity. Gender. Leadership.
DOI:
https://doi.org/10.7819/rbgn.v9i24.77
Article Metrics
Metrics powered by PLOS ALM
Av. da Liberdade, 532 - São Paulo - SP Brasil Cep. 01502-001 Tel. 55 11 3272-2340

 The RBGN adopts the Creative Commons licens 
CC-BY Creative Commons Attribution 4.0
The RBGN has the financial support from Fundação Escola de Comércio Álvares Penteado - FECAP and development agencies Conselho Nacional de Desenvolvimento Científico e Tecnológico - CNPq and Coordenação de Aperfeiçoamento de Pessoal de Nível Superior – CAPES.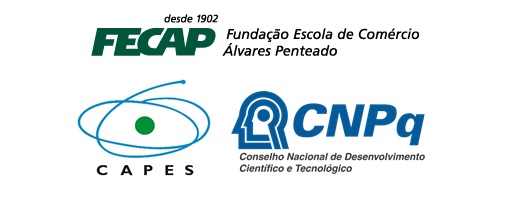 Desenvolvido por: