Personal Values as Basis for Strategic Segmentation: a study with professionals from Sao Paulo
Abstract
An important segmentation basis used by firms is related to consumers' personal values which are investigated in this study. It was used a descriptive research with the survey method of data collection in a sample of executives from Sao Paulo who are considered to be potential buyers of high value and innovative goods. An exploratory factor analysis was employed in order to reduce the values scale used and a cluster analysis was performed to identify the groups of executives according to the importance attached to different personal values. Concluding, it was observed that there was a similarity among the three personal values dimensions, named as Civility (concerns about having a good conduct before society according to social rules of interaction), Self-Direction (intellectual aspects and practical orientation in their conducts) and Conformity (restriction of actions, inclinations and impulses, that are likely to harm others and would violate expectations) and the ones reported in the theory  Rokeach's theory about instrumental personal values. Furthermore, three groups of executives were identified (good conduct group, low restriction group and high restriction group). The differences observed in the importance of personal values here presented by the dimensions called Civility, Self-Direction and Conformity can lead to different buying behaviors and product preferences. From the results found in this study, the companies could adapt their current and new products offers, as well as their communication, in order to better serve these segments of executives from Sao Paulo.
Key words: Marketing. Strategy. Segmentation. Culture. Personal values.
Keywords
Marketing. Strategy. Segmentation. Culture. Personal values.
DOI:
https://doi.org/10.7819/rbgn.v12i36.639
Article Metrics
Metrics powered by PLOS ALM
Av. da Liberdade, 532 - São Paulo - SP Brasil Cep. 01502-001 Tel. 55 11 3272-2340

 The RBGN adopts the Creative Commons licens 
CC-BY Creative Commons Attribution 4.0
The RBGN has the financial support from Fundação Escola de Comércio Álvares Penteado - FECAP and development agencies Conselho Nacional de Desenvolvimento Científico e Tecnológico - CNPq and Coordenação de Aperfeiçoamento de Pessoal de Nível Superior – CAPES.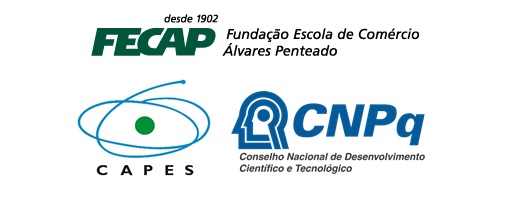 Desenvolvido por: