Risk Categories Disclosed in the Administration Reports of Brazilian Companies with ADRs
Abstract
The study aims to find the categories of risks disclosed in the Administration Reports of Brazilian companies with the issuance of ADR's. The research is characterized as descriptive, accomplished through documentary analysis. The sample includes 28 Brazilian companies with the issuance of American Depositary Receipt (ADR's) in the Stock Exchange of New York (USA). We have tried to identify the categories of risk, presented by the companies surveyed in the Administration Reports (AR) of 2007. Seven categories of corporate risks were considered, identified through COSO (2004) methodology: strategic risks, market risks, credit risks, liquidity risks, operational risks, legal risks and image risks. The survey results show that in general there is no standardization of the types of risks disclosed by the companies. A total of 14 types of risks have been identified. The predominant category in the disclosure was the operational risk, with 20.72% of the observations. There was no disclosure of image risk in the AR of the companies surveyed. It was found that 19 companies, 67.86% of the surveyed companies, demonstrate some kind of risk to which they are exposed. On the other hand, nine companies (32.14%) did not show any kind of risk.

Key words: Disclosure. Risk categories. Administration reports.
Keywords
Disclosure. Risk categories. Administration reports.
DOI:
https://doi.org/10.7819/rbgn.v12i35.527
Article Metrics
Metrics powered by PLOS ALM
Av. da Liberdade, 532 - São Paulo - SP Brasil Cep. 01502-001 Tel. 55 11 3272-2340

 The RBGN adopts the Creative Commons licens 
CC-BY Creative Commons Attribution 4.0
The RBGN has the financial support from Fundação Escola de Comércio Álvares Penteado - FECAP and development agencies Conselho Nacional de Desenvolvimento Científico e Tecnológico - CNPq and Coordenação de Aperfeiçoamento de Pessoal de Nível Superior – CAPES.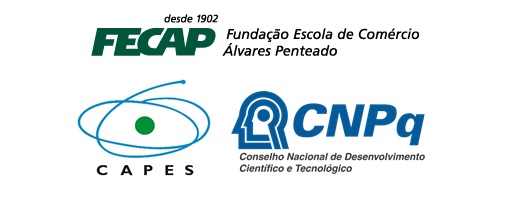 Desenvolvido por: