On Reliability and Validity
Abstract
In order to assess, evaluate or quantify financial, equity, auditing and controllership oriented data related both to private and public sectors, the practioner or the researcher has to pay close attention to the significance and accurateness criteria of the research tools he is about to employ: validity and reliability. The validity criterion refers to the instrument capacity of assessing what it intends to assess; reliability deals with the constancy of results when the same individual or object is assessed, evaluated or quantified more than once. This article is aimed at explaining and discussing examples of proper criteria to indicate the reliability level: test-retest, equivalent form techniques, split-half, reliability based on evaluators, Cronbach´s alpha coefficient, as well as techniques towards validity evaluation: apparent validity, content validity, criterion validity, construct and total validity. Different illustrations of the criteria for assessing validity and reliability in the Accounting field are shown.
Key-words: Reliability. Validity. Measures. Accounting. Assessment.
Keywords
Reliability. Validity. Measures. Accounting. Assessment.
DOI:
https://doi.org/10.7819/rbgn.v8i20.51
Article Metrics
Metrics powered by PLOS ALM
Av. da Liberdade, 532 - São Paulo - SP Brasil Cep. 01502-001 Tel. 55 11 3272-2340

 The RBGN adopts the Creative Commons licens 
CC-BY Creative Commons Attribution 4.0
The RBGN has the financial support from Fundação Escola de Comércio Álvares Penteado - FECAP and development agencies Conselho Nacional de Desenvolvimento Científico e Tecnológico - CNPq and Coordenação de Aperfeiçoamento de Pessoal de Nível Superior – CAPES.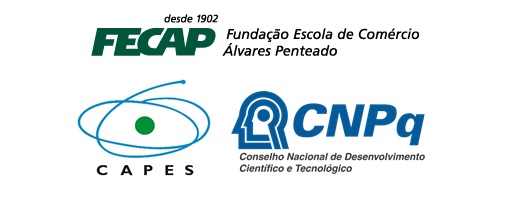 Desenvolvido por: