Innovation and Technological Imitation as Competitive Strategy
Abstract
This work presents a more precise vision of the question of the technological innovation, in particular for the small average e company, breaking itself of a modern point of view, of the definition of Technology in terms of the Science of the Complexity that is an ecosystem in evolution that holds innumerable existing technologies.  In another way the Technological Innovation is presented as strategy used in the small average company, either for the specific technological innovation, or for the imitation of the recent existing technologies.  It has the objective of demonstrating that the Technological Innovation is also presented as the solution to be observed to decide the problem of low degree of present technological innovation in the small average e Brazilian company, its absence and fragility low degree of technological development as well as lack of resources in Research and Development in Brazil.  The study is based on the evaluation of the two distinct situations, that in terms of Research and Development, does not state significant difference, since that in terms of politics of development of technological innovation generally starts from pre existent technologies, while for the imitation politics it is very common the need or resources for development and customization of it. It proves the hypothesis that in strategic terms the most important choice the company can make as for a new technology is the choice of developing internally (innovation) or to adopt emergent technologies of success (imitation).
Key-words: Strategy. Innovation. Imitation.
Keywords
Strategy. Innovation. Imitation.
DOI:
https://doi.org/10.7819/rbgn.v7i17.32
Article Metrics
Metrics powered by PLOS ALM
Av. da Liberdade, 532 - São Paulo - SP Brasil Cep. 01502-001 Tel. 55 11 3272-2340

 The RBGN adopts the Creative Commons licens 
CC-BY Creative Commons Attribution 4.0
The RBGN has the financial support from Fundação Escola de Comércio Álvares Penteado - FECAP and development agencies Conselho Nacional de Desenvolvimento Científico e Tecnológico - CNPq and Coordenação de Aperfeiçoamento de Pessoal de Nível Superior – CAPES.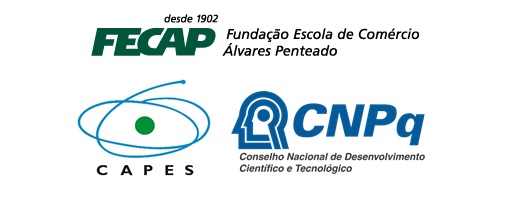 Desenvolvido por: