Country image effect on product assessment: moderating role of consumer nationality
Abstract
Purpose – This study investigates whether the magnitude of the effect
of country image (CoI) on quality evaluation of foreign products varies
across consumers from developed vs. from developing countries
Design/methodology/approach – French, Argentinean and Chilean
consumers responded to an online survey. We employed a withinsubjects
design in order to examine associate differences in CoI with
differences in quality assessment.
Findings – In agreement with previous studies, we found a positive
effect of CoI on quality evaluations of foreign products. However, we
found a non-significant moderating effect of consumer nationality,
which contrasts with Hsieh (2004), who found that CoI effects were
stronger for consumers from developing markets.
Originality/value – While several studies have investigated factors that
would affect consumers' preference for domestic vs. foreign products,
we took the relatively under-researched topic of whether there would
be differences across consumers from developed vs. developing markets
in the impact of country image on the evaluation of foreign products.
Keywords
Country-of-origin effect; country image effect; foreign product evaluation; nationality of the consumer; international marketing.
DOI:
https://doi.org/10.7819/rbgn.v18i59.2474
Article Metrics
Metrics powered by PLOS ALM
Av. da Liberdade, 532 - São Paulo - SP Brasil Cep. 01502-001 Tel. 55 11 3272-2340

 The RBGN adopts the Creative Commons licens 
CC-BY Creative Commons Attribution 4.0
The RBGN has the financial support from Fundação Escola de Comércio Álvares Penteado - FECAP and development agencies Conselho Nacional de Desenvolvimento Científico e Tecnológico - CNPq and Coordenação de Aperfeiçoamento de Pessoal de Nível Superior – CAPES.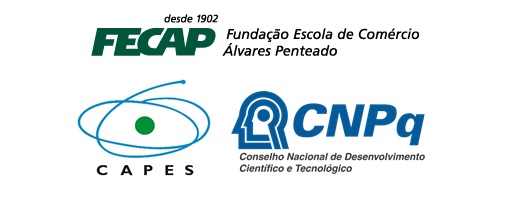 Desenvolvido por: