Similarities and Differences in Development of Multiple Intelligences in a Course of Accounting Science: a comparison among courses, classes and genders
Abstract
According to Gardner studies it is known that the human being is endowed with eight multiple intelligences (MI): linguistic, logical-mathematical, spatial, corporal-kinesthetic, musical, interpersonal, intrapersonal and naturalistic. From this point of view this survey aimed on identifying differences in MI development of the Accountancy course from Universidade Estadual do Oeste do Paraná (UNIOESTE), Marechal Candido Rondon campus, in relation to the courses of Administration, Geography, History and Language, as well as among the Accountancy different classes and genders, that justify the proposition of specific teaching strategies for this course, its classes and genders. For the data analysis we have used the average percentage obtained from the MI, the ANOVA test and the Scheffé test. Analyses indicated that the Accountancy course is different from the Languages course in relation to the logical-mathematical MI development; it also differs from the History and Languages courses in relation to the MI linguistics development, and from the Geography course in relation to the naturalist MI. Among the classes, differences were found in the MI linguistics development in the second and fourth years, the interpersonal MI in the first and second years, and in the second and third years. There were no statistically significant differences as to the MI development between genders. It is concluded that the course must stimulate the linguistics MI development through activities that involve reading, review, debates and seminars, and base its methods mainly in logical-mathematical MI through works with calculations and analyses or dynamics that require logical reasoning.
Key words: Multiple intelligences. Accountancy degree. Teaching strategies.
Keywords
Multiple intelligences. Accountancy degree. Teaching strategies.
DOI:
https://doi.org/10.7819/rbgn.v11i31.243
Article Metrics
Metrics powered by PLOS ALM
Av. da Liberdade, 532 - São Paulo - SP Brasil Cep. 01502-001 Tel. 55 11 3272-2340

 The RBGN adopts the Creative Commons licens 
CC-BY Creative Commons Attribution 4.0
The RBGN has the financial support from Fundação Escola de Comércio Álvares Penteado - FECAP and development agencies Conselho Nacional de Desenvolvimento Científico e Tecnológico - CNPq and Coordenação de Aperfeiçoamento de Pessoal de Nível Superior – CAPES.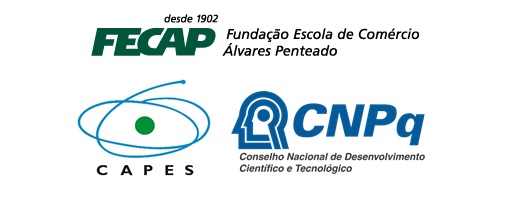 Desenvolvido por: