Education in Business Administration High and Services Quality Perception: a SERVQUAL scale application
Abstract
The institutional evaluation instruments establishment, able to recognize the student perception, has its role of fundamental importance for the adequate educational services offer. From this principle, this paper aims to verify, through the SERVQUAL, the perceived quality of the administration students in a private school in the South of Minas Gerais. We have performed a descriptive research. Data were collected through the SERVQUAL questionnaire adapted to educational evaluation. The research base corresponded to the students last period of the Administration course. They were selected because of the longevity of their contact with the course and institution. Data analysis involved descriptive techniques (frequency distribution) and multivariate (cluster analysis and discriminating). In its results the work could identify well evaluated variables, also structures, processes and behaviors that must be perfected. The use of statistical techniques allowed the identification of two groups (called ";more demanding"; and ";less demanding";) and the attributes responsible for dissent, which serves as a parameter for prioritizing improvement processes. All organization possesses customers with different quality expectations. The higher education institutions are no exception for this rule. Thus, only the identification of key attributes for the perception of the quality and its careful they can initiate analysis an effective processes of improvement.
Key words: High education business. Administration. Quality services . SERVQUAL scale.
Keywords
Education in Business Administration High and Services Quality Perception: a SERVQUAL scale application
DOI:
https://doi.org/10.7819/rbgn.v13i39.854
Article Metrics
Metrics powered by PLOS ALM
Av. da Liberdade, 532 - São Paulo - SP Brasil Cep. 01502-001 Tel. 55 11 3272-2340

 The RBGN adopts the Creative Commons licens 
CC-BY Creative Commons Attribution 4.0
The RBGN has the financial support from Fundação Escola de Comércio Álvares Penteado - FECAP and development agencies Conselho Nacional de Desenvolvimento Científico e Tecnológico - CNPq and Coordenação de Aperfeiçoamento de Pessoal de Nível Superior – CAPES.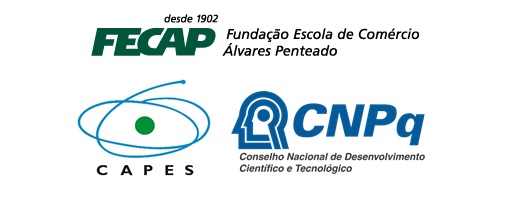 Desenvolvido por: