Analysis of Earnings Management and Turnover of Auditors Firms in Companies Traded
Abstract
The job of Independent auditors is to certify the financial statements in order to demonstrate the real of financial and economic situation of the company. Thus it is believed that the change of accounting firm contributes to the independence increase of the relationship between the audit and the client that can be worn out during the time. It is expected that the new auditor be severe in the practice of earnings management and, consequently, a lower level of earnings management occur. In this sense, the objective of this research is to verify if the rotation of audit influences the earnings management of companies traded in all Bovespa´s economic sector, using the model of Kang and Sivaramakrishnan (1995). The work presents the hypothesis that in the year of change of Independent auditors the earnings management tends to fall and in subsequent years it tends to increase. The survey was conducted using the data of three companies with great asset of each economic sector which have traded at Bovespa in fiscal year of 2008, excluding the financial sector. Thus, the research is characterized as descriptive, documentary with a quantitative approach. The results show that the change of audit firm is not directly related to the decrease in earnings management. Some sectors have a tendency to do so, however, the assumptions cannot be accepted entirely.
Key words: Earnings management. Turnover of audit. Kang and Sivaramakrishnan model.
Keywords
Earnings management. Turnover of audit. Kang and Sivaramakrishnan model.
DOI:
https://doi.org/10.7819/rbgn.v12i36.670
Article Metrics
Metrics powered by PLOS ALM
Av. da Liberdade, 532 - São Paulo - SP Brasil Cep. 01502-001 Tel. 55 11 3272-2340

 The RBGN adopts the Creative Commons licens 
CC-BY Creative Commons Attribution 4.0
The RBGN has the financial support from Fundação Escola de Comércio Álvares Penteado - FECAP and development agencies Conselho Nacional de Desenvolvimento Científico e Tecnológico - CNPq and Coordenação de Aperfeiçoamento de Pessoal de Nível Superior – CAPES.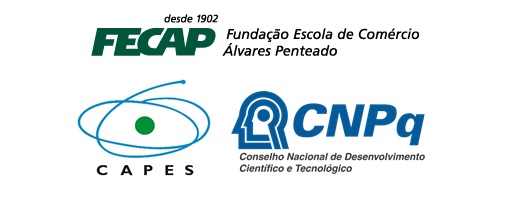 Desenvolvido por: