Assessing Skills and Competency Based Pay Systems: the view of human resources
Abstract
This article is aimed at deepening the knowledge about skill and competence pay systems implemented by Brazilian organizations, comparing them to assumptions underlying current literature and looking for research findings about their effectiveness. A field research was conducted in seven major organizations (located at the states of Sao Paulo, Rio de Janeiro and Paraná) in which Compensation or Human Resources managers were interviewed on their perceptions and opinions about the main difficulties, intended purposes, problems during implementation as well as barriers for the adoption of this kind of pay systems, characterizing a study methodology based on multiple cases. Results not only confirm major theoretical recommendations and key aspects to be observed during the creation and implementation of skills and competence based pay systems but also provided information on what direction improvement and broadening efforts should be made whether one's seek for increasing the effectiveness of this approach for determining the compensation of knowledge workers in the organizations.
Key-words: Strategic compensation. Competences. HRM.
Keywords
Strategic compensation. Competences. HRM.
DOI:
https://doi.org/10.7819/rbgn.v8i21.57
Article Metrics
Metrics powered by PLOS ALM
Av. da Liberdade, 532 - São Paulo - SP Brasil Cep. 01502-001 Tel. 55 11 3272-2340

 The RBGN adopts the Creative Commons licens 
CC-BY Creative Commons Attribution 4.0
The RBGN has the financial support from Fundação Escola de Comércio Álvares Penteado - FECAP and development agencies Conselho Nacional de Desenvolvimento Científico e Tecnológico - CNPq and Coordenação de Aperfeiçoamento de Pessoal de Nível Superior – CAPES.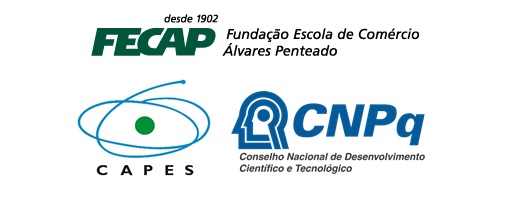 Desenvolvido por: