Business Ideas and Mental Models: an exploratory qualitative study
Abstract
In the entrepreneurial process, the stage related to the generation of business ideas is important, however, there isn't enough knowledge about it.  Consequently, the objective of this communication is to explore how the structure of knowledge that people carry, influences in the conception of business ideas. Once given the objective to pursue, the theoretical perspective of the study comes from the mental models that through a quantitative study, help to identify how some variables are linked, and how they influence the generation of businesses  ideas. The results indicate that there is no such a variable that influences considerably to form a business idea, at least in the sample of this study. The variable that shows an interesting behavior, since it is related to other independent variable, is the one of compensation and incentives. Nevertheless, it is convenient that for further studies, this variable is more deepley analyzed, by transforming it into the new variable of study.
Key words: Entrepreneurs. Business ideas. Mental models. Innovation.
Keywords
Entrepreneurs. Business ideas. Mental models. Innovation.
DOI:
https://doi.org/10.7819/rbgn.v11i32.483
Article Metrics
Metrics powered by PLOS ALM
Av. da Liberdade, 532 - São Paulo - SP Brasil Cep. 01502-001 Tel. 55 11 3272-2340

 The RBGN adopts the Creative Commons licens 
CC-BY Creative Commons Attribution 4.0
The RBGN has the financial support from Fundação Escola de Comércio Álvares Penteado - FECAP and development agencies Conselho Nacional de Desenvolvimento Científico e Tecnológico - CNPq and Coordenação de Aperfeiçoamento de Pessoal de Nível Superior – CAPES.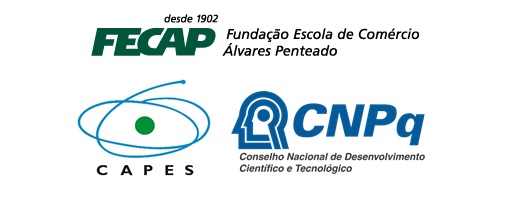 Desenvolvido por: