The Influence of Cognitive Ability on Cognitive Biases Generated by the Representativeness Heuristic
Abstract
Purpose – This study aims to investigate the influence of cognitive ability on cognitive biases generated by the representativeness heuristic. 
Design/methodology/approach – The data collection was performed through questionnaires in order to measure the cognitive ability of 1,064 Brazilian accounting students and professionals using the Cognitive Reflection Test. To perform the analysis, we used the Student's t-test, analysis of variance, correlations, and regressions. 
Findings – Our initial findings indicate that cognitive ability only influences the incidence of base rate insensitivity and illusion of validity biases, indicating that the higher the cognitive ability, the lower the incidence of these biases in decision making. However, robustness tests expand this influence to misconceptions of chance and regression fallacy biases. Furthermore, we show that there is a difference of means between gender, level of education, and geographic region and the representativeness heuristic biases. 
Originality/value – This paper contributes to the literature on behavioral accounting considering that although investigations into this subject do exist, no study has been performed in the accounting area that involves all the cognitive biases of one heuristic in a single study. 
Keywords
Cognitive biases; behavioral accounting; Cognitive Reflection Test.
DOI:
https://doi.org/10.7819/rbgn.v23i1.4090
Article Metrics
Metrics powered by PLOS ALM
Av. da Liberdade, 532 - São Paulo - SP Brasil Cep. 01502-001 Tel. 55 11 3272-2340

 The RBGN adopts the Creative Commons licens 
CC-BY Creative Commons Attribution 4.0
The RBGN has the financial support from Fundação Escola de Comércio Álvares Penteado - FECAP and development agencies Conselho Nacional de Desenvolvimento Científico e Tecnológico - CNPq and Coordenação de Aperfeiçoamento de Pessoal de Nível Superior – CAPES.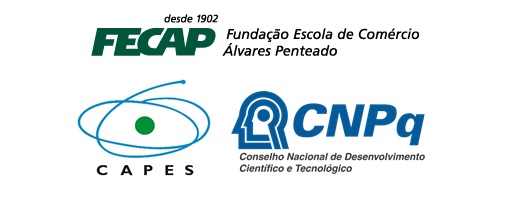 Desenvolvido por: