Which Factors Matter to Investors? Evidence from Brazilian Mutual Funds
Abstract
Purpose – We investigate the drivers of investment flows into Brazilian mutual funds.
Design/methodology/approach – The database consists of a panel of Brazilian mutual funds covering the period between January 2001 and April 2019. First, we identify which performance metric is most related to the funds' flows. Then we analyze how the results differ depending on investor sophistication. 
Findings – Investors pay more attention to market risk (beta) when evaluating funds, while they attribute returns tied to size, value, momentum, and industry factors to the alpha. These results are consistent with those reported for the United States. Additionally, we document that less sophisticated investors are relatively more sensitive to all past return metrics. However, when fund alphas are broken down into a persistent component and a random component, greater sensitivity is concentrated in the random component of the alphas.
Originality/value – The sensitivity of fund flows to different performance metrics is measured, and this allows us to better understand investors' decision-making processes. Moreover, to the best of our knowledge, this is the first paper to address this issue with data from outside the United States.
Keywords
funds, performance measures, factorial models.
DOI:
https://doi.org/10.7819/rbgn.v23i1.4088
Article Metrics
Metrics powered by PLOS ALM
Av. da Liberdade, 532 - São Paulo - SP Brasil Cep. 01502-001 Tel. 55 11 3272-2340

 The RBGN adopts the Creative Commons licens 
CC-BY Creative Commons Attribution 4.0
The RBGN has the financial support from Fundação Escola de Comércio Álvares Penteado - FECAP and development agencies Conselho Nacional de Desenvolvimento Científico e Tecnológico - CNPq and Coordenação de Aperfeiçoamento de Pessoal de Nível Superior – CAPES.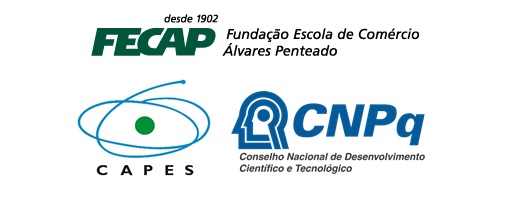 Desenvolvido por: