Food and Agribusiness Chains Strategic Planning and Management: The ChainPlan Method (Framework)
Abstract
Purpose – The objective of this paper is to improve the strategic planning and management of food and agribusiness chains method.
Design/methodology/approach – several research methodologies to develop the ChainPlan methodology. The theory (literature review) provided the basis to build a preliminary framework ten years prior. Then, empirical application of the initial method created insights about needed additions and subtractions to the original method.  These insights, combined with continued research on advances in the theories, contributed to further development of the ChainPlan methodology
Findings – A method is proposed to complement the theoretical gap on the strategic planning applied to agribusiness chains. The ChainPlan method is a theoretical-empirical method, built from the academic literature and perfected over the years through its application in several productive chains
Originality/value
– Many authors proposed a method to build strategic plans in organizations, but when the subject is turned to the planning agribusiness chains, the academic discussion revolves around the agribusiness chains coordination and analyzes to be applied in this sector. This article filled in this theoretical gap and propose a tool, which is a specific strategic planning method for the agribusiness chains application
Keywords
strategic planning and management, agribusiness, systems
DOI:
https://doi.org/10.7819/rbgn.v21i4.4012
Article Metrics
Metrics powered by PLOS ALM
Av. da Liberdade, 532 - São Paulo - SP Brasil Cep. 01502-001 Tel. 55 11 3272-2340

 The RBGN adopts the Creative Commons licens 
CC-BY Creative Commons Attribution 4.0
The RBGN has the financial support from Fundação Escola de Comércio Álvares Penteado - FECAP and development agencies Conselho Nacional de Desenvolvimento Científico e Tecnológico - CNPq and Coordenação de Aperfeiçoamento de Pessoal de Nível Superior – CAPES.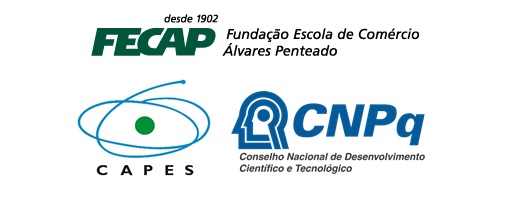 Desenvolvido por: