The perception of Executives and other Employees on the answer to the Sarbanes-Oxley: case study of a subsidiary of the American auto industry established in Brazil
Abstract
To attend and obtain the systems and internal controls mechanisms proposed by Sarbanes-Oxley certifications is actually a big challenge for most of the multinational companies registered in SEC (US Securities and Exchange Commission). This work has the objective of contributing to the analysis of this methodology, not only to attend the law but to reduce cost and generate value through the strengthen of the internal control systems, turning them into animating value generation process mechanisms. So, the idea is to identify the main gaps in the theory through the literature revision and a case study in order to put a question to the main deficiencies, strong points or contributions through the evaluation of the noticed practices. Finally, we can say that as a result of the research and the analyses made in this case, the vast majority of executives and other employees recognize the benefit that Sarbanes-Oxley Act has brought to the company searched. Also recognize that, although there is still necessity for systemic adequacy and infrastructure, it helps reducing and controlling the risks and reinforce the system of internal controls in all areas of expertise. They approach and understand that there is the need for a change in the other employees' culture to be inserted in the day-to-day routine as internal controls, attention to Sarbanes-Oxley and Corporate Governance, making the control cost smaller when compared to the benefits generated.
Key-words: Internal control. Corporate governance. Sarbanes-Oxley.
Keywords
Internal control. Corporate governance. Sarbanes-Oxley.
DOI:
https://doi.org/10.7819/rbgn.v10i29.306
Article Metrics
Metrics powered by PLOS ALM
Av. da Liberdade, 532 - São Paulo - SP Brasil Cep. 01502-001 Tel. 55 11 3272-2340

 The RBGN adopts the Creative Commons licens 
CC-BY Creative Commons Attribution 4.0
The RBGN has the financial support from Fundação Escola de Comércio Álvares Penteado - FECAP and development agencies Conselho Nacional de Desenvolvimento Científico e Tecnológico - CNPq and Coordenação de Aperfeiçoamento de Pessoal de Nível Superior – CAPES.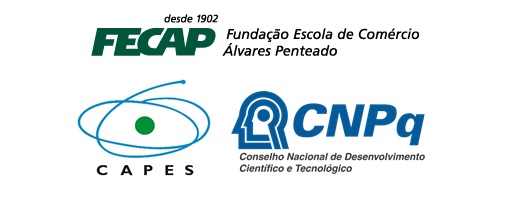 Desenvolvido por: