Transfer and Reverse Transfer of Knowledge of International Acquisitions: the case of the acquisition of the Perez Companc by Petrobras in Argentina
Abstract
The objective of this article was to analyze the processes of transfer and reverse transfer of knowledge following international acquisitions made by Brazilian multinational companies. Reverse transfer is understood as the process of transferring knowledge from the acquired company to the acquirer. Therefore, a case study was conducted on the acquisition of the Perez Companc group by Petrobras in Argentina. The study is qualitative. Primary data were obtained and eight members of the international managing board of Petrobras were interviewed. After the first moment of integration, reported as conflictive, there was a better integration of the companies, mainly in the technical areas of the oil and gas exploration activities. The size of Perez Companc, its aim (a company of energy, not only oil and gas company) and the length of time were critical factors for the transfer of best practices between the companies. The expatriation of the employees is seen as a key-tool, as well as the technical visits, for the transfer of knowledge. An additional contribution of the study was to present the results of the research on the process of transfer and reverse transfer of knowledge in Brazilian multinational companies, since most studies on the theme focus on the motivators and challenges concerning these processes.
Key words: Petrobras. Internationalization. Transfer and reverse transfer of knowledge.
Keywords
Petrobras. Internationalization. Transfer and reverse transfer of knowledge.
DOI:
https://doi.org/10.7819/rbgn.v11i30.292
Article Metrics
Metrics powered by PLOS ALM
Av. da Liberdade, 532 - São Paulo - SP Brasil Cep. 01502-001 Tel. 55 11 3272-2340

 The RBGN adopts the Creative Commons licens 
CC-BY Creative Commons Attribution 4.0
The RBGN has the financial support from Fundação Escola de Comércio Álvares Penteado - FECAP and development agencies Conselho Nacional de Desenvolvimento Científico e Tecnológico - CNPq and Coordenação de Aperfeiçoamento de Pessoal de Nível Superior – CAPES.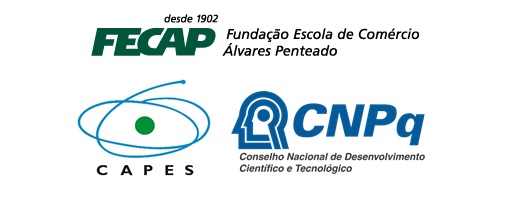 Desenvolvido por: