Is New Ibovespa The Best Investment Option?
Abstract
Purpose – Verify whether Ibovespa, Old or New, could be the best alternative for investors, considering investment possibilities (risky and risk free) in the Brazilian market. Should investors put the portion of money that they allocate to risky assets into New Ibovespa? Are there more efficient alternatives for investors?
Design/methodology/approach – The Portfolio T was determined with the modern portfolio theory from a sample of 118 shares for 34 four-month periods. Equality of means and variance were tested by means of parametric and nonparametric tests, as appropriate.
Findings – Studying New Ibovespa (calculated retroactively) in the period between January 1, 2003 and April 30, 2014, it was concluded that, (i) analyzing the entire period, (a) New Ibovespa was dominated by a portfolio obtained by applying the concepts of the modern portfolio theory (portfolio T), and (b) New Ibovespa dominated Old Ibovespa, and (ii) analyzing each of the 34 four-month periods individually, New Ibovespa was dominated by the portfolio T in 13 out of the 18 four-month periods in which there had been statistically significant dominance (72,2% of all cases).
Originality/value – The paper contributes to the study of the New Ibovespa, offering 118 shares to determine the Portfolio T and for a 34 four-month period. To the best knowledge of the authors, no other paper studied the New Ibovespa. It can be concluded that, for the period analyzed, when compared to New Ibovespa, the portfolio T would have been a better investment alternative.
Keywords
Ibovespa; Portfolio Theory; Sharpe Ratio.
DOI:
https://doi.org/10.7819/rbgn.v18i59.2541
Article Metrics
Metrics powered by PLOS ALM
Av. da Liberdade, 532 - São Paulo - SP Brasil Cep. 01502-001 Tel. 55 11 3272-2340

 The RBGN adopts the Creative Commons licens 
CC-BY Creative Commons Attribution 4.0
The RBGN has the financial support from Fundação Escola de Comércio Álvares Penteado - FECAP and development agencies Conselho Nacional de Desenvolvimento Científico e Tecnológico - CNPq and Coordenação de Aperfeiçoamento de Pessoal de Nível Superior – CAPES.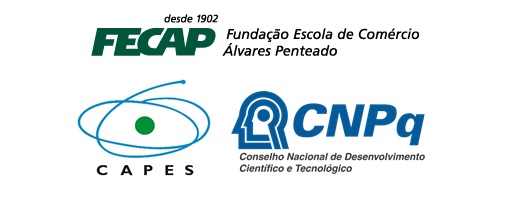 Desenvolvido por: