Career anchors and values from different career management perspectives
Abstract
Purpose – To analyze the relationships between career anchors and young Generation Y professionals' values, from the career concept perspective. Design/methodology/approach – Research concerning the proposed objective was carried out through quantitative research involving 189 Business Administration majors from a Catholic university in São Paulo, Brazil. We used two instruments to identify the career anchors and values of respondents: Schein (1990) and Schwartz (1994), respectively. We used statistical techniques to explore the relationships between career anchors and values.
Findings – Among the results, mention should be made to the statistical relationships found between analyzed career anchors and values. It is also important to stress that, although the Lifestyle career anchor was predominantly present in the conglomerate division, this anchor was the predominant characteristic in the differentiation of the smaller group of respondents, the new career group. The General Management Career Anchor, which presents a lower incidence, is the predominant characteristic of the larger group, referring to organizational careers. As well as the Lifestyle career anchor, the Hedonism value was predominant among respondents.
Originality/value – The need to consider the following was found: Generation Y presents generational characteristics that drive people management to propose work structures that offer activities to generate learning, pleasure, self-fulfillment and conciliation between work and personal life.
Keywords
Career anchors; values; career management
DOI:
https://doi.org/10.7819/rbgn.v18i59.2260
Article Metrics
Metrics powered by PLOS ALM
Av. da Liberdade, 532 - São Paulo - SP Brasil Cep. 01502-001 Tel. 55 11 3272-2340

 The RBGN adopts the Creative Commons licens 
CC-BY Creative Commons Attribution 4.0
The RBGN has the financial support from Fundação Escola de Comércio Álvares Penteado - FECAP and development agencies Conselho Nacional de Desenvolvimento Científico e Tecnológico - CNPq and Coordenação de Aperfeiçoamento de Pessoal de Nível Superior – CAPES.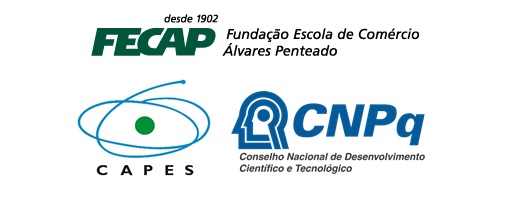 Desenvolvido por: