The resurgence of the Cooperative Movement of Labor in Brazil
Abstract
The most visible aspect of the recent crisis is observed in the increase of the tax of unemployment. In the last few years the theme of unemployment dominates the Brazilian social debate. Nowadays we notice in the world important evolution referring to work. New types of organizations appear and modify nature. Permanent jobs begin to disappear and new forms of technologies appear to innovate the way of working. While millions of people suffer to obtain a job, others suffer through the fact of having to work a lot. Quickly new ways and forms of work seem to modify also the way of thinking. On one side we have simple jobs that need only physical and manual effort, and on the other side we find more complex work that demands know-how and advanced knowledge. The place where the work is accomplished is also being changed. Occupations appear and disappear so quickly that it is difficult to create a professional identity. Due to this picture cooperative labor represents an alternative way of relationship with work, bringing for the workers, through the cooperatives, the law legal instrument of efficient viability of work.  With this, commission agents are eliminated. This fact allows a bigger distribution of profits to the workers. Before that the gains were divided between the intermediates and now it goes to the associates who really did the work.
Key-words: Cooperation. Association. Job.
Keywords
Cooperation. Association. Job.
DOI:
https://doi.org/10.7819/rbgn.v6i15.21
Article Metrics
Metrics powered by PLOS ALM
Av. da Liberdade, 532 - São Paulo - SP Brasil Cep. 01502-001 Tel. 55 11 3272-2340

 The RBGN adopts the Creative Commons licens 
CC-BY Creative Commons Attribution 4.0
The RBGN has the financial support from Fundação Escola de Comércio Álvares Penteado - FECAP and development agencies Conselho Nacional de Desenvolvimento Científico e Tecnológico - CNPq and Coordenação de Aperfeiçoamento de Pessoal de Nível Superior – CAPES.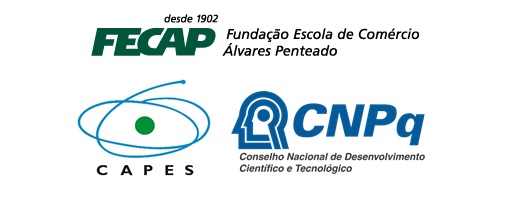 Desenvolvido por: