Young Adults' Attitude Towards Advertising: a multi-group analysis by ethnicity
Abstract
Objective – This study aims to investigate the attitude of Malaysian young adults towards advertising. How this segment responds to advertising, and how ethnic/cultural differences moderate are assessed.
Design/methodology/approach – A quantitative questionnaire is used to collect data at two universities. Purposive sampling technique is adopted to ensure the sample represents the actual population. Structural equation modelling (SEM) and multi-group analysis (MGA) are utilized in analysis.
Findings - The findings show that product information, hedonism, and good for economy are significant predictors of attitude towards advertising among young adults. Additionally, falsity is found to be significant among the Chinese, while social role and materialism among the Dayaks. No difference is observed in the effect of attitude on intention towards advertising by ethnicity. While homogeneity in advertising beliefs is assumed across ethnic groups, the Chinese and Dayak young adults are different in some of their advertising beliefs.
Practical implications – Despite cultural effect being well-documented, young adults today seem to have similar beliefs and attitude towards advertising. Knowing what is shared and what is not for this segment is essential. Hence, it is imperative to keep track of their values in diversified communities to ensure effective communication process in advertising.
Originality/value – In addition to the theory of reasoned action, MGA is utilized to assess the moderating effect of ethnic/culture on the whole model. This affords a more comprehensive understanding on the subject matter in multi-ethnic and cultural countries.
Keywords
Advertising, attitude, belief, culture, SEM
DOI:
https://doi.org/10.7819/rbgn.v17i54.1777
Article Metrics
Metrics powered by PLOS ALM
Av. da Liberdade, 532 - São Paulo - SP Brasil Cep. 01502-001 Tel. 55 11 3272-2340

 The RBGN adopts the Creative Commons licens 
CC-BY Creative Commons Attribution 4.0
The RBGN has the financial support from Fundação Escola de Comércio Álvares Penteado - FECAP and development agencies Conselho Nacional de Desenvolvimento Científico e Tecnológico - CNPq and Coordenação de Aperfeiçoamento de Pessoal de Nível Superior – CAPES.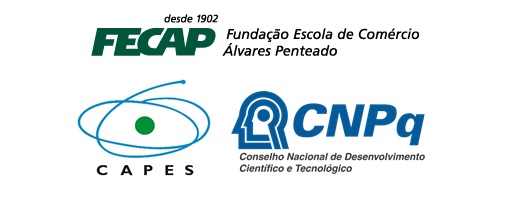 Desenvolvido por: