Determinants of Export Performance of Small and Medium-sized Manufacturing Brazilian Enterprises from the Perspective of Resource-based View and Uppsala Model
Abstract
Studies of the determinants of export performance include companies located in developed countries and emerging economies. A predominance of studies focusing on large companies in developed countries was observed. The studies tested the RBV and the Uppsala model in isolated ways. The combined use of variables in the models of RBV and Uppsala studies of Brazilian SMEs appear as a gap to be filled in organizational research. This research contributes to theoretical and empirical knowledge involving the phenomena related to the internationalization of Brazilian SMEs by proposing a model integrating these approaches. This research aims identify the determinants of export performance of SMEs in the perspective of RBV and the Uppsala Model. On a survey with 84 SMEs were employed multiple statistical techniques (factor analysis, linear and logistic regression and structural equation modeling). Resources influenced by the idiosyncrasies of the company and its stage of internationalization affected the export performance. Managerial resources were prevalent on organizational resources. Stage of internationalization and exporting time influenced the relationship between export performance and resources. Size and technological intensity not mediated export performance. Resources and stage of internationalization affect the export performance of SMEs. The following question was developed: What are the determinants of export performance of Brazilian manufacturing SMEs? SMEs in emerging countries arouse the attention of governments worldwide since its economic, employment and income opportunities that provide and challenges facing to innovate, promote sustainability, establish and consolidate its internationalization.
Keywords
Export performance. Uppsala model. Small and medium enterprises. Resource-based view.
DOI:
https://doi.org/10.7819/rbgn.v16i53.1601
Article Metrics
Metrics powered by PLOS ALM
Av. da Liberdade, 532 - São Paulo - SP Brasil Cep. 01502-001 Tel. 55 11 3272-2340

 The RBGN adopts the Creative Commons licens 
CC-BY Creative Commons Attribution 4.0
The RBGN has the financial support from Fundação Escola de Comércio Álvares Penteado - FECAP and development agencies Conselho Nacional de Desenvolvimento Científico e Tecnológico - CNPq and Coordenação de Aperfeiçoamento de Pessoal de Nível Superior – CAPES.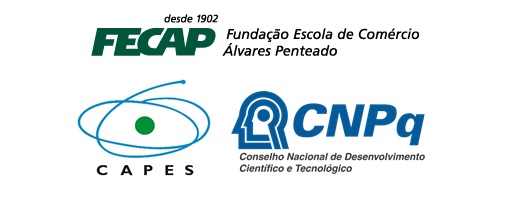 Desenvolvido por: