The Entre Rios Chiken-raising Complex and its Inward Relations
Abstract
The work is part of the advances arrived in the project of investigation credited by the National University of Entre Ríos (UNER). "The integrated chiken-raising farms of Entre Ríos, technology change and re-conversion " School of Economics Sciences, UNER, file 4028-2 UNER,   2004/2007. The work tries to give account of the organizational modalities of the chiken-raising chain of Entre Ríos, in the lasts years, particularly in period 2001 - 2005, in which the predominant characteristic was marked by the expansion and the growth of the sector, and its impact in the social and technological characteristics of the farms, according to the different existing productive zones of chickens. From the work it can conclude that, although an increase in the capacity of production accompanied by certain technological advance has taken place, from the plane of the producing zones and the involved agents there are many heterogeneities, in where the yield and the conditions in which the activity is carried out, follow not being the most favorable for some farmers because of the disparities of the social agents and it power of negotiation. Key-words: Argentinian chicken-raising chain. Chickens production. Social types of producers.
Keywords
Argentinian chicken-raising chain. Chickens production. Social types of producers.
DOI:
https://doi.org/10.7819/rbgn.v9i25.144
Article Metrics
Metrics powered by PLOS ALM
Av. da Liberdade, 532 - São Paulo - SP Brasil Cep. 01502-001 Tel. 55 11 3272-2340

 The RBGN adopts the Creative Commons licens 
CC-BY Creative Commons Attribution 4.0
The RBGN has the financial support from Fundação Escola de Comércio Álvares Penteado - FECAP and development agencies Conselho Nacional de Desenvolvimento Científico e Tecnológico - CNPq and Coordenação de Aperfeiçoamento de Pessoal de Nível Superior – CAPES.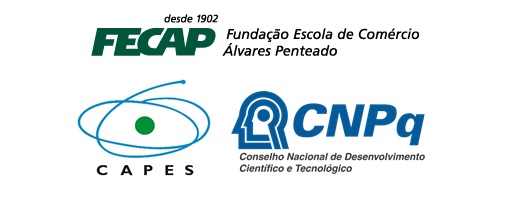 Desenvolvido por: