Brazilian Multinational Companies' Subsidiaries' Initiative: a typology proposal
Abstract
The aim of this study was to investigate whether culture, knowledge transfer and initiative allow for the configuration of homogeneous groups of Brazilian multinational companies' subsidiaries – and, as a result, to propose a typology. Thus, based on a previously adapted Birkinshaw model (1999) of subsidiary initiatives tested by structural equation modeling in an earlier phase of research, it was possible to use transfer of knowledge, culture and initiative constructs scores from each sample unit to apply the clusters technique. As a result, three clusters were found – which, based on the Birkinshaw typology (1995) for classifying subsidiaries according to initiative, were defined as: (1) Reconfiguration initiative and (3) Local market initiative. Since the second group of subsidiaries could not be classified by Birkinshaw's typology, it was called (2) Incipient initiative. Subsidiaries of the Reconfiguration initiative cluster present mainly internal initiatives, although they do identify local opportunities for applying and expanding their resources; whilst subsidiaries of Local market initiative reveal that both knowledge transfer in both directions (headquarters versus units) and culture are relevant to their initiatives, mainly external ones. Finally, subsidiaries from the Incipient Initiative cluster are units that tend to be similar in culture to Brazil, but knowledge transfer is low, indicating that international units do not know enough about the company's business to be able to propose initiatives.
Keywords
Brazilian multinational companies. Subsidiary. Initiative. Culture. Knowledge transfer.
DOI:
https://doi.org/10.7819/rbgn.v15i46.1115
Article Metrics
Metrics powered by PLOS ALM
Av. da Liberdade, 532 - São Paulo - SP Brasil Cep. 01502-001 Tel. 55 11 3272-2340

 The RBGN adopts the Creative Commons licens 
CC-BY Creative Commons Attribution 4.0
The RBGN has the financial support from Fundação Escola de Comércio Álvares Penteado - FECAP and development agencies Conselho Nacional de Desenvolvimento Científico e Tecnológico - CNPq and Coordenação de Aperfeiçoamento de Pessoal de Nível Superior – CAPES.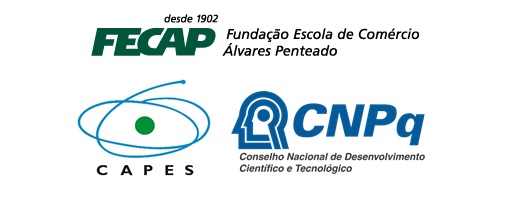 Desenvolvido por: