The Internationalization Process as Generator Element of Dynamic Capacities: the case of WEG in Argentina and China
Abstract
The objective of the article is to research the dynamic capacities developed and used by WEG in its internationalization process and to explain how these capacities help the company defends and supports competitive advantage. The article presents an exploratory study of the internationalization process of WEG in Argentina and China. This article has as analysis approach the dynamic capacities, contributes to the literature of international management in two aspects. First, it adds the analytical look of the internationalization based on dynamic capacities that are still well restricted. Second, when working the dynamic capacities as central element of the analysis of the internationalization process, it proposes one framework of integrative analysis of the economic and behavioral theories that are used to explain the process of companies' internationalization, although they are dealt independently and sometimes antagonistic way. The result shows as the dynamic capacities are articulated in the case of WEG in its process of internationalization for Argentina and the subsequent movement for China. The developed dynamic capacities in Argentina were acquired for the Brazilian headquarter and could have been applied in the process of internationalization for China. However, a more complex organizational structure cannot be identified where the inter-subsidiary relationships could share dynamic capacities as proposed in framework.
Key words:  Dynamic capabilities. Competences. Internationalization. Brazilian multinationals.
Keywords
Dynamic capabilities. Competences. Internationalization. Brazilian multinationals.
DOI:
https://doi.org/10.7819/rbgn.v11i33.452
Article Metrics
Metrics powered by PLOS ALM
Av. da Liberdade, 532 - São Paulo - SP Brasil Cep. 01502-001 Tel. 55 11 3272-2340

 The RBGN adopts the Creative Commons licens 
CC-BY Creative Commons Attribution 4.0
The RBGN has the financial support from Fundação Escola de Comércio Álvares Penteado - FECAP and development agencies Conselho Nacional de Desenvolvimento Científico e Tecnológico - CNPq and Coordenação de Aperfeiçoamento de Pessoal de Nível Superior – CAPES.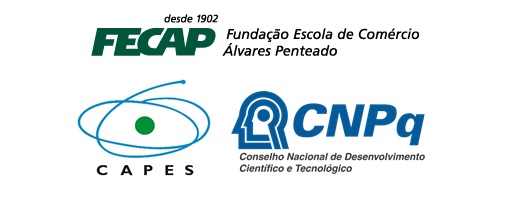 Desenvolvido por: