Tobin's q and Iron and Steel Companies: a study of Brazilian and North-American open companies
Abstract
Models for investment evaluation that employ financial measures based on the market such as Tobin's q, are still scarce in the national literature. Therefore, the present work aims to analyze the behavior of Tobin's q for Brazilian and North American iron and steel companies present in the stock market at BOVESPA and NYSE, by presenting an econometric study on some of its key macroeconomic and microeconomic determinants from 1997 to 2005. Tobin's q calculated for selected Brazilian companies revealed to be increasing over the selected period. Regarding Tobin's q for U.S. companies, it was verified that such indicator was less than 1, thus pointing to a disincentive to new investment. The econometric analysis carried out indicated that the economic variables such as interest rate, unemployment rate, and the level of industrial production were influent factors in explaining the behavior of Tobin's q, both for Brazilian and for U.S. companies. We conclude that the indicator captures relevant information from the major macroeconomic and microeconomic determinants of iron and steel companies, enhancing their potential for the financial analysis of this sector.
Key words: Tobin's q. Iron and steel companies. Econometric model.
Keywords
Tobin's q. Iron and steel companies. Econometric model.
DOI:
https://doi.org/10.7819/rbgn.v12i35.536
Article Metrics
Metrics powered by PLOS ALM
Av. da Liberdade, 532 - São Paulo - SP Brasil Cep. 01502-001 Tel. 55 11 3272-2340

 The RBGN adopts the Creative Commons licens 
CC-BY Creative Commons Attribution 4.0
The RBGN has the financial support from Fundação Escola de Comércio Álvares Penteado - FECAP and development agencies Conselho Nacional de Desenvolvimento Científico e Tecnológico - CNPq and Coordenação de Aperfeiçoamento de Pessoal de Nível Superior – CAPES.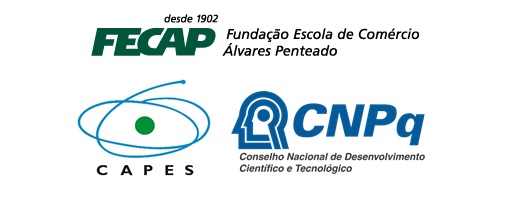 Desenvolvido por: