Organizational Justice, Leader Humility, and Service Employees' Innovative Behavior in a Collectivistic Culture: The Case of Pakistan
Abstract
Purpose – This study serves two purposes: first, it analyzes the effects of the overall perception of justice in service industry organizations on their employees' innovative behavior; second, it investigates whether leader humility moderates the relationship between the aforementioned constructs. 
Design/methodology/approach – This study is quantitative in nature. A cross-sectional survey method was used to collect data from 359 respondents, and a PROCESS macro for SPSS was used for the moderation analysis. 
Findings – The results show that employees who perceive fairness within their organization will reciprocate with innovativeness and that humility is a positive factor that increases innovative behaviors. 
Originality/value – Few studies have addressed the effect of the overall perception of justice on individuals' innovative behavior in service industries in developing economies and collectivist cultures. There is also a lack of empirical support regarding the role of leader humility in employees' innovative behavior. This study provides new insights into service employees' innovative behavior in a collectivist society and has implications for managers working in the services sector. 
Keywords
Justice; service employees' innovative behavior; leader humility; collectivist culture; developing economy.
DOI:
https://doi.org/10.7819/rbgn.v23i1.4094
Article Metrics
Metrics powered by PLOS ALM
Av. da Liberdade, 532 - São Paulo - SP Brasil Cep. 01502-001 Tel. 55 11 3272-2340

 The RBGN adopts the Creative Commons licens 
CC-BY Creative Commons Attribution 4.0
The RBGN has the financial support from Fundação Escola de Comércio Álvares Penteado - FECAP and development agencies Conselho Nacional de Desenvolvimento Científico e Tecnológico - CNPq and Coordenação de Aperfeiçoamento de Pessoal de Nível Superior – CAPES.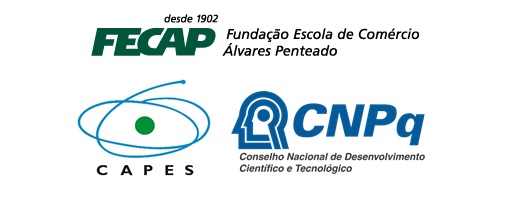 Desenvolvido por: