Determinants of Delays in Corporate Reorganizations
Abstract
Purpose – Firms and creditors may delay certain decisions in corporate reorganizations because of actions that require coordination. This paper investigates delays in voting on reorganization plans during claimholder general meetings in Brazil.
Design/methodology/approach – Using a sample of 120 hand-collected reorganization plans, we present descriptive and regression (OLS, Poisson, negative binomial, and quantile) analyses to show the primary characteristics of delayed votes.
Findings – Our results revealed that a high concentration of debt among the different classes of claimholders appeared to be related to fewer delays. Moreover, a higher number of banks and secured creditors with claims in the reorganization appeared to be positively correlated with delays. Finally, we argue that reorganization plans that require additional time to reach a vote are related to divestment proposals.  
Originality/value – There is still a lack of empirical results based on evaluations of multiple creditor characteristics and the reorganization proposals presented in firms' reorganization plans. This is the first paper in Brazil to explore how conflicts of interest among different classes of creditors may relate to delays. Our paper contributes to the literature developed by Gilson (1990), Gilson et al. (1990), Brown et al. (1993), Franks and Tourus (1994), Helwege (1999), Ayotte and Morrison (2009), Ponticelli (2012), and Ivashina et al. (2015) regarding the characteristics of delaying reorganization plan votes during restructuring cases. We corroborate the results obtained by previous papers and provide an analysis of the role played by each class of claimholder in delaying plan votes for Brazilian firms
Keywords
Delay; corporate reorganization; creditors' meeting; bankruptcy law
DOI:
https://doi.org/10.7819/rbgn.v22i4.4087
Article Metrics
Metrics powered by PLOS ALM
Av. da Liberdade, 532 - São Paulo - SP Brasil Cep. 01502-001 Tel. 55 11 3272-2340

 The RBGN adopts the Creative Commons licens 
CC-BY Creative Commons Attribution 4.0
The RBGN has the financial support from Fundação Escola de Comércio Álvares Penteado - FECAP and development agencies Conselho Nacional de Desenvolvimento Científico e Tecnológico - CNPq and Coordenação de Aperfeiçoamento de Pessoal de Nível Superior – CAPES.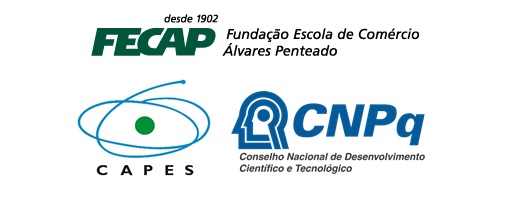 Desenvolvido por: