Projective Techniques for Understanding Cyber-Market Mavenism in Social Network Sites
Abstract
Purpose – The purpose of this study is to identify consumers called market mavens in cyberspace whose viewpoints influence the attitude and behavior of other consumers. Further, the research aim is to create a better understanding of antecedents and consequences such behavior. 
Design/methodology/approach– After making rapport, participants were given a blank sheet and were asked to depict a cyber-market maven together with the environment in which he/she lives and the things of which he/she thinks. After drawing, participants were interviewed to answer questions associating with the picture's elements, and thematic analysis was used to interpreting data.  
Findings– Interpretation of data indicated that seven factors determining cyber mavenism as well as three factors affected by such behaviour. 
Practical implications- The study is useful to those e-businesses wishing to target a consumer who people perceive as a good source of marketplace information and who likes introducing new brands to others, and use them as powerful sources in the context of co‐producing products. In addition, cyber-mavens can help e-businesses amplify their new customer acquisition efforts by indicating which customer groups they should target with referral reward programs. 
Originality/value– This study represents one of the first attempts to better understand how mavens behave in virtual world channels, and, by so doing, better inform our understanding of an important group of consumers, namely cyber-mavens. The paper could be of value to marketers and advertisers who target cyber-markets.  
Keywords
cyber-market mavens, social networks, thematic analysis, projective techniques, qualitative marketing research.
DOI:
https://doi.org/10.7819/rbgn.v22i3.4074
Article Metrics
Metrics powered by PLOS ALM
Av. da Liberdade, 532 - São Paulo - SP Brasil Cep. 01502-001 Tel. 55 11 3272-2340

 The RBGN adopts the Creative Commons licens 
CC-BY Creative Commons Attribution 4.0
The RBGN has the financial support from Fundação Escola de Comércio Álvares Penteado - FECAP and development agencies Conselho Nacional de Desenvolvimento Científico e Tecnológico - CNPq and Coordenação de Aperfeiçoamento de Pessoal de Nível Superior – CAPES.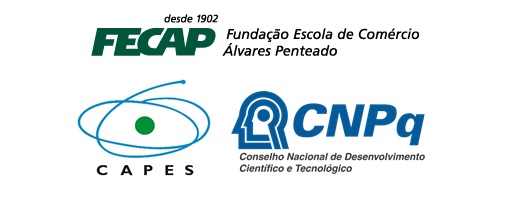 Desenvolvido por: