Determinants of Dividends in the Telecommunications Sector
Abstract
Purpose – Telecommunications stocks are known to be defensive stocks, which are less susceptible to volatility in the global financial markets and usually pay higher dividends than in other industries. In this context, this paper intends to study the influence of some specific characteristics of these companies on the payment of dividends. 
Design/methodology/approach – To achieve the proposed objective, the panel data methodology was used, specifically the GMM estimation method for a sample consisting of 34 companies listed in Western Europe and North America in the period between 2007 and 2016 and in the sub-period between 2008 and 2013, which comprises the global financial crisis. 
Findings – The results show that specific factors such as investment in fixed capital, indebtedness, price to book value ratio, free cash flow (FCF), liquidity, and dividends paid in the previous year are decisive in explaining the dividends distributed in the entire period. For the financial crisis period, the sign and significance of the variables remain almost unchanged, suggesting that these companies pay dividends regardless of economic cycles, covering the absence of FCF with adequate liquidity levels to satisfy investors during recessive periods.  
Originality/value – Our study contributes to a better understanding of the telecommunications sector and the dividend policy carried out by managers in this sector, and it can assist in the analyses of investors, other managers, financial analysts, and researchers on the subject. 
Keywords
Dividends, Telecommunications Stocks, Firms' Specific Characteristics
DOI:
https://doi.org/10.7819/rbgn.v22i3.4069
Article Metrics
Metrics powered by PLOS ALM
Av. da Liberdade, 532 - São Paulo - SP Brasil Cep. 01502-001 Tel. 55 11 3272-2340

 The RBGN adopts the Creative Commons licens 
CC-BY Creative Commons Attribution 4.0
The RBGN has the financial support from Fundação Escola de Comércio Álvares Penteado - FECAP and development agencies Conselho Nacional de Desenvolvimento Científico e Tecnológico - CNPq and Coordenação de Aperfeiçoamento de Pessoal de Nível Superior – CAPES.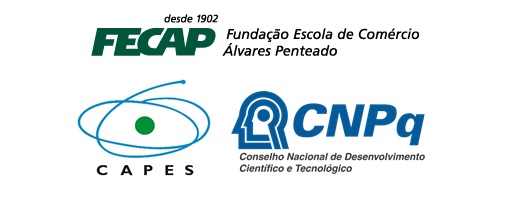 Desenvolvido por: