Antecedents of organisational professional conflict faced by professional accountants in different work settings
Abstract
Purpose – The aim of this study is to examine the effects of public interest commitment, professional commitment, organisational commitment, and organisational ethical culture on organisational professional conflict (OPC). The study also tests for the differences in the perception of OPC among professionals in different work settings: (i) professional accountants in business practice, (ii) tax and accounting advisors, and (iii) auditors. 
Design/methodology/approach – This study is based on a questionnaire distributed among 779 Spanish professional accountants. 
Findings – The findings show a negative relationship between both individuals' organisational commitment and OPC and between a strong organisational ethical culture and OPC. Professional accountants working in different settings exhibit differences in their perception of OPC; tax/accounting advisors perceive OPC to a higher extent. 
Originality/value – This is the first study that analyses the effect of organisational ethical culture, together with professional and organisational commitment, on the perception of pressures arising from OPC among professional accountants in different work settings. Identifying antecedents of the conflicts that professional accountants may face has implications for organisations' human resource management and for the quality of the services provided. This study emphasizes the need for future studies to examine the differences in the work context of the different professional accountants. 
Keywords
organisational professional conflict, professional accountants, professional commitment, organisational commitment, organisational ethical culture.
DOI:
https://doi.org/10.7819/rbgn.v22i3.4068
Article Metrics
Metrics powered by PLOS ALM
Av. da Liberdade, 532 - São Paulo - SP Brasil Cep. 01502-001 Tel. 55 11 3272-2340

 The RBGN adopts the Creative Commons licens 
CC-BY Creative Commons Attribution 4.0
The RBGN has the financial support from Fundação Escola de Comércio Álvares Penteado - FECAP and development agencies Conselho Nacional de Desenvolvimento Científico e Tecnológico - CNPq and Coordenação de Aperfeiçoamento de Pessoal de Nível Superior – CAPES.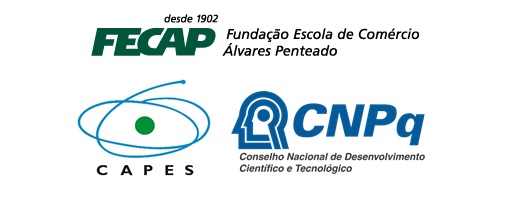 Desenvolvido por: