The Double Role of Financial Covenants in Bond Issues in Brazil
Abstract
Purpose – This study aims to identify the relationship between the use of financial covenants and the cost of borrowing via bonds issued by firms in Brazil. 
Design/methodology/approach – The sample comprised 269 bond series issued by 106 publicly-listed companies from 2010 to 2016. Covenants were sampled manually from the indentures and prospectuses of these issues. A distinction was made between covenants that must be fulfilled by the firm issuing the debt and those that create obligations for another firm that has a secondary liability to the issuer's creditors. A linear regression model was constructed to test the relationships between these covenants and the spreads paid on the bonds. 
Findings – The results indicate that covenants that must be observed by the issuer are used as a complementary mechanism to the risk premium charged by creditors. In turn, covenants that bind guarantors constitute a mechanism to substitute the risk premium, reducing the spread. These findings show that financial covenants play a double role in bond issues in Brazil and that the role varies depending on the firm that is responsible for complying with the covenant.  
Originality/value – This paper contributes to the literature by showing that the effect of financial covenants on the cost of debt varies as a function of which firm must fulfill the covenant. It therefore demonstrates that it is essential to control for the responsibility to fulfill covenants when measuring their effect on the cost of debt. 
Keywords
financial covenants; cost of debt; bonds; spread.
DOI:
https://doi.org/10.7819/rbgn.v22i1.4041
Article Metrics
Metrics powered by PLOS ALM
Av. da Liberdade, 532 - São Paulo - SP Brasil Cep. 01502-001 Tel. 55 11 3272-2340

 The RBGN adopts the Creative Commons licens 
CC-BY Creative Commons Attribution 4.0
The RBGN has the financial support from Fundação Escola de Comércio Álvares Penteado - FECAP and development agencies Conselho Nacional de Desenvolvimento Científico e Tecnológico - CNPq and Coordenação de Aperfeiçoamento de Pessoal de Nível Superior – CAPES.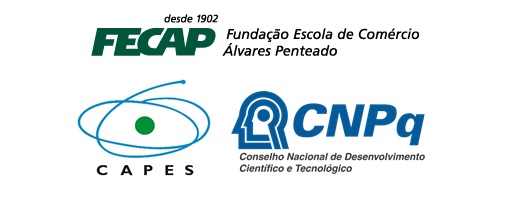 Desenvolvido por: