Brand positioning in higher education: the perception of Brazilian generational cohorts
Abstract
Purpose – The study aimed to evaluate how different Brazilian generational cohorts that have a direct relationship with the State University of Rio Grande do Sul (Universidade Estadual do Rio Grande do Sul – UERGS) perceive the brand positioning of the university.
Design/methodology/approach – A multi-method study with a qualitative and quantitative approach was performed using a sample of 273 individuals formed of students and staff of UERGS (professors, administrative staff and technicians, and managers).
Findings – The results of the research suggest that there is a difference in the perception of the brand positioning of UERGS between individuals of different generational cohorts. The Individualism cohort demonstrated the most negative perception of the positioning among the cohorts tested; the Post 1992 cohort perceived the positioning more negatively than the Lost Decade cohort; the Lost Decade cohort is the one with the most positive perception of the positioning among the cohorts tested.
Originality/value – The research evaluated in an unprecedented way if there are differences in the perception of the brand positioning of a HEI among the generational cohorts. The results contribute to the discussion of the characteristics of generational cohorts in Brazil and the impact that the generational differences may have on perceptions of brand positioning.
Keywords
Keywords – Positioning, brand, generational cohorts, HEI, higher education
DOI:
https://doi.org/10.7819/rbgn.v21i3.4006
Article Metrics
Metrics powered by PLOS ALM
Av. da Liberdade, 532 - São Paulo - SP Brasil Cep. 01502-001 Tel. 55 11 3272-2340

 The RBGN adopts the Creative Commons licens 
CC-BY Creative Commons Attribution 4.0
The RBGN has the financial support from Fundação Escola de Comércio Álvares Penteado - FECAP and development agencies Conselho Nacional de Desenvolvimento Científico e Tecnológico - CNPq and Coordenação de Aperfeiçoamento de Pessoal de Nível Superior – CAPES.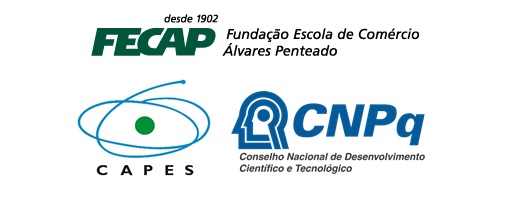 Desenvolvido por: