Are brand extensions of healthy products an adequate strategy when there is a high association between the brand and unhealthy products?
Abstract
Purpose – The objective of this paper was to explore which branding
strategy (brand extension versus new brand) is most convenient for
healthy products, by taking into account the effect that the perceived fit
between the nutritional attributes of the regular products of the parent
brand and the healthy extensions have on the credibility of the latter.
Design/methodology/approach – The required information was
obtained through personal interviews with 107 consumers resident
in the metropolitan area of Mexico City. The type of study was
exploratory-descriptive and focused on the manufactured snacks that
are sold in Mexico.
Findings – Reformulations of traditional snacks that are commercialized
under the name of the parent brand have low credibility with respect to
their nutritional value due to the high association between non-healthy
attributes and the image of the parent brand. The snacks categorized
as healthy are products with well differentiated ingredients but with
low brand familiarity.
Originality/value – The branding of healthy brands is an incipient
area of research in marketing, and thus this paper contributes to the
theoretical development of strategies for the commercialization of
these brands.
Keywords
brand extension, health brands, branding, food, Mexico.
DOI:
https://doi.org/10.7819/rbgn.v0i0.3905
Article Metrics
Metrics powered by PLOS ALM
Av. da Liberdade, 532 - São Paulo - SP Brasil Cep. 01502-001 Tel. 55 11 3272-2340

 The RBGN adopts the Creative Commons licens 
CC-BY Creative Commons Attribution 4.0
The RBGN has the financial support from Fundação Escola de Comércio Álvares Penteado - FECAP and development agencies Conselho Nacional de Desenvolvimento Científico e Tecnológico - CNPq and Coordenação de Aperfeiçoamento de Pessoal de Nível Superior – CAPES.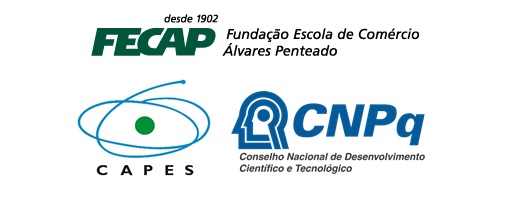 Desenvolvido por: