Entrepreneurial Women in Brazil: What Are Their Fears?
Abstract
Purpose – This article aims to investigate the fears of entrepreneurial
women in consolidated businesses, in view of the current volatile
political and economic situation in Brazil.

Design/methodology/approach – We chose a qualitative and
interpretative approach, using in-depth interviews with expert
entrepreneurs with already consolidated businesses as the data collection
technique. We did not define the categories a priori, but instead they
emerged inductively from what the interviewees said.

Findings – The findings indicate that the fears present in entrepreneurial
activities go beyond those related to opening a business and its
continuity, such as fear of bankruptcy. We noticed that during the
entrepreneurial trajectory, fears alter and can be grouped into the
following categories: fears related to the future of the enterprise and
the entrepreneur; specific fears concerning the business sector; fears
related to financial aspects. The economic instability in Brazil seems
to be an aggravating factor and was present at all times in the women's
statements.

Originality/value – The theoretical contribution of this study lies in
the finding that there are fears that can change as the woman and the
enterprise mature. This finding goes beyond the fears commonly found
in the literature, which are the fear of opening a new business and that
of failure or bankruptcy. This study is aligned with those that address
the emotions that permeate entrepreneurial activities. By identifying
that women have different types of fears over time, the study could,
as a practical contribution, lead to business training programs that, in
addition to technical aspects, also include emotional dimensions to
better prepare entrepreneurial women.
Keywords
Entrepreneurial women; fear; emotions; Brazil.
DOI:
https://doi.org/10.7819/rbgn.v20i2.3578
Article Metrics
Metrics powered by PLOS ALM
Av. da Liberdade, 532 - São Paulo - SP Brasil Cep. 01502-001 Tel. 55 11 3272-2340

 The RBGN adopts the Creative Commons licens 
CC-BY Creative Commons Attribution 4.0
The RBGN has the financial support from Fundação Escola de Comércio Álvares Penteado - FECAP and development agencies Conselho Nacional de Desenvolvimento Científico e Tecnológico - CNPq and Coordenação de Aperfeiçoamento de Pessoal de Nível Superior – CAPES.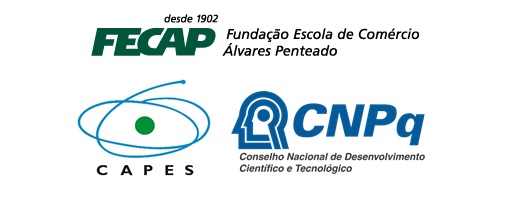 Desenvolvido por: