The Influence of Perceived Value and Customer Satisfaction on the Word of Mouth Behavior: an analysis in academies of gymnastics
Abstract
The main purpose of this article was to analyze the relationship between the constructs perceived value (and its antecedents of quality and sacrifice), satisfaction of services customers, and word of mouth behavior (in its dimensions of activity and praise). From the literature review, 13 hypotheses were announced, and these hypotheses were submitted to test taking as empirical context the sector of fitness gyms from the city of Fortaleza (Ceará). A sample of 108 respondents was searched, with data collection done with a structured questionnaire, administered in four different fitness gyms. The constructs were evaluated separately, by using descriptive statistics, and the analysis of the hypotheses was done with the support of the statistical technique Multiple Regression Analysis, used in five different models. The results showed the consistency of 9 of the 13 hypotheses, indicating specially that satisfaction and perceived value are consistent antecedents of word of mouth praise and the word of mouth activity. The results pointed elements for a better comprehension of the relations defined, and also indications for future research involving the subjects analyzed.
Key-words: Perceived value. Satisfaction. Word of mouth.
Keywords
Perceived value. Satisfaction. Word of mouth.
DOI:
https://doi.org/10.7819/rbgn.v10i28.340
Article Metrics
Metrics powered by PLOS ALM
Av. da Liberdade, 532 - São Paulo - SP Brasil Cep. 01502-001 Tel. 55 11 3272-2340

 The RBGN adopts the Creative Commons licens 
CC-BY Creative Commons Attribution 4.0
The RBGN has the financial support from Fundação Escola de Comércio Álvares Penteado - FECAP and development agencies Conselho Nacional de Desenvolvimento Científico e Tecnológico - CNPq and Coordenação de Aperfeiçoamento de Pessoal de Nível Superior – CAPES.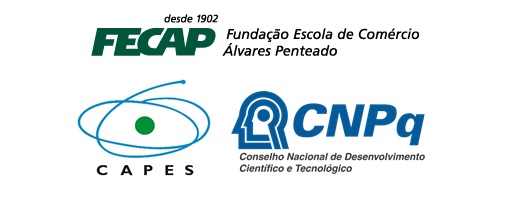 Desenvolvido por: