Organizational identification among Brazilian public employees: a study of the cultural sector
Abstract
Purpose – This study aims to understand the identification of public
employees with the organizations in which they work by analyzing its
determinants and consequences, in order to subsidize human resource
management policies within these organizations.

Design/methodology/approach – The study is based on data
collected from two federal public institutions in the cultural sector,
hereby metaphorically named "Young Executive" and "Older Lady".
A structured questionnaire was developed and voluntarily answered by
employees from both organizations. The measurement and structural
models were evaluated through structural equations, applying Partial
Least Squares (PLS).

Findings – Data analysis indicates that alignment between individuals'
values and the values of organizations is related to employees'
organizational identification with the company. The results show
that there is greater organizational identification among "Older
Lady" employees, as a consequence of their greater alignment to
it in comparison with "Young Executive" employees. The level of
organizational identification influences employees' organizational
citizenship and intention to leave these organizations.

Originality/value – The study contributes to understand organizational
identification among Brazilian public company employees, presenting
evidence that advance knowledge on the subject and subsidize the
formulation of management policies in the sector.


Keywords
Organizational identification; value alignment; organizational citizenship; voluntary turnover.
DOI:
https://doi.org/10.7819/rbgn.v19i64.3366
Article Metrics
Metrics powered by PLOS ALM
Av. da Liberdade, 532 - São Paulo - SP Brasil Cep. 01502-001 Tel. 55 11 3272-2340

 The RBGN adopts the Creative Commons licens 
CC-BY Creative Commons Attribution 4.0
The RBGN has the financial support from Fundação Escola de Comércio Álvares Penteado - FECAP and development agencies Conselho Nacional de Desenvolvimento Científico e Tecnológico - CNPq and Coordenação de Aperfeiçoamento de Pessoal de Nível Superior – CAPES.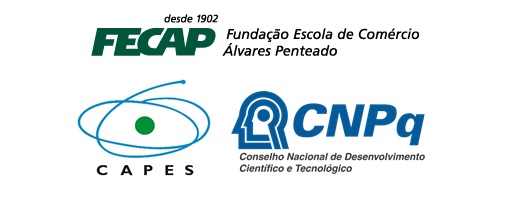 Desenvolvido por: