Earnings quality, investment decisions, and financial constraint
Abstract
Purpose – The purpose of this study was to investigate the relationship
between accruals quality, financial constraint, and investment decisions
and if earnings quality affects investment-cash flow sensitivities.

Design/methodology/approach – An analysis was conducted of a
sample with 10,318 observations of 958 non-financial companies
from seven different countries, covering 1992 to 2009. Then, the
investment determinants were estimated using the Generalized
Method of Moments (GMM).

Findings – Poor accruals quality was positively associated with
investment rates for firms with overinvestment and negatively related
to investment rates for firms with underinvestment. Additionally,
the results indicate that accruals quality affects investment-cash flow
sensitivities for firms in a situation of financial constraint; that is,
poor accounting information quality can exacerbate the dependence
of investment on free cash flow.

Originality/value – The results show that poor accruals quality could
exacerbate the problems caused by the conflict of interest between
decision-makers and shareholders or other stakeholders.
Keywords
Earnings quality. Investment decisions. Financial constraint.
DOI:
https://doi.org/10.7819/rbgn.v0i0.3067
Article Metrics
Metrics powered by PLOS ALM
Av. da Liberdade, 532 - São Paulo - SP Brasil Cep. 01502-001 Tel. 55 11 3272-2340

 The RBGN adopts the Creative Commons licens 
CC-BY Creative Commons Attribution 4.0
The RBGN has the financial support from Fundação Escola de Comércio Álvares Penteado - FECAP and development agencies Conselho Nacional de Desenvolvimento Científico e Tecnológico - CNPq and Coordenação de Aperfeiçoamento de Pessoal de Nível Superior – CAPES.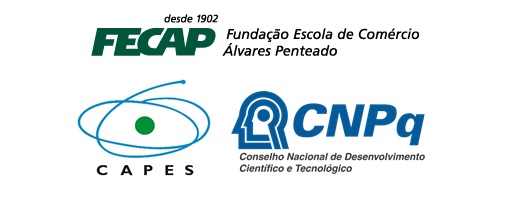 Desenvolvido por: