Psychological Barriers in Single Stock Prices: Evidence from Three Emerging Markets
Abstract
Purpose – The purpose of the study is to examine the prices of some of the most widely traded stocks from Taiwan, Brazil and South Africa for indications of psychological barriers at round numbers.
Design/methodology/approach – The sample under study includes a group of 24 stocks (8 for each one the emerging markets) during the period 2000-2014. We test for uniformity in the trailing digits of the stock prices and use regression and GARCH analysis to assess the differential impact of being above or below a possible barrier.
Findings – We found no consistent psychological barriers in individual stock prices near round numbers. Moreover, we document that the relationship between risk and return tends to be weaker in the proximity of round numbers for about half of the stocks under study.
Originality/value – This is the first study to examine the prices of single stocks from emerging markets for indications of psychological barriers at round numbers. Our results advocate special reflection regarding trading strategies linked to support and resistance levels in stock prices.
Keywords
psychological barriers; M-values; market psychology; round numbers; emerging markets.
DOI:
https://doi.org/10.7819/rbgn.v20i2.3049
Article Metrics
Metrics powered by PLOS ALM
Av. da Liberdade, 532 - São Paulo - SP Brasil Cep. 01502-001 Tel. 55 11 3272-2340

 The RBGN adopts the Creative Commons licens 
CC-BY Creative Commons Attribution 4.0
The RBGN has the financial support from Fundação Escola de Comércio Álvares Penteado - FECAP and development agencies Conselho Nacional de Desenvolvimento Científico e Tecnológico - CNPq and Coordenação de Aperfeiçoamento de Pessoal de Nível Superior – CAPES.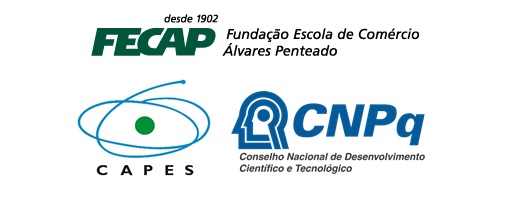 Desenvolvido por: