Concept of innovation in low-income market
Abstract
Purpose – Investigate the concept and the adoption of innovation in
the low-income market.

Design/methodology/approach – Four different studies were
conducted. First, a Delphi study with 126 Marketing and Innovation
professors from graduate programs. Second, interviews with 13
professionals, technical assistance professionals and retail managers.
Third, two focus groups with low-income consumers. Fourth, survey
with 390 respondents.

Findings – The results indicate that innovations in the low-income
markets are mainly characterized by adaptations and adjustments in
products, with emphasis on incremental innovations, not radical. In
addition, the adoption of innovation in this context is characterized
as late, not initial.

Originality/value – In terms of theoretical contributions, the present
study reveals how the concept of innovation is built in the low-income
market. From a perspective collectively constructed with information
from different market agents (industry, retail and consumers), research
findings become robust to understanding a phenomenon. Moreover, in
addition to different market agents, different methods of data collection
and analysis were also used, further enriching the results. This collective
contribution, based theoretically on a literature of social construction,
interviewing different market agents and using different methodological
approaches, synergistically potentiated the development of this paper.
Keywords
Low-income market; incremental innovation; bottom of the pyramid; innovation adoption; home appliances
DOI:
https://doi.org/10.7819/rbgn.v20i1.3044
Article Metrics
Metrics powered by PLOS ALM
Av. da Liberdade, 532 - São Paulo - SP Brasil Cep. 01502-001 Tel. 55 11 3272-2340

 The RBGN adopts the Creative Commons licens 
CC-BY Creative Commons Attribution 4.0
The RBGN has the financial support from Fundação Escola de Comércio Álvares Penteado - FECAP and development agencies Conselho Nacional de Desenvolvimento Científico e Tecnológico - CNPq and Coordenação de Aperfeiçoamento de Pessoal de Nível Superior – CAPES.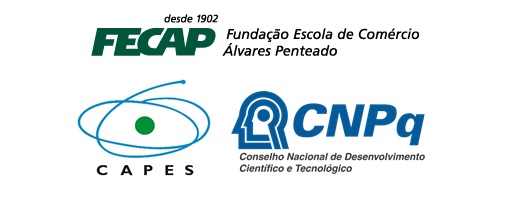 Desenvolvido por: