Stakeholders or Shareholders? Board members' personal values and corporate identity
Abstract
Purpose – This article diagnoses the relationship between the value
priorities of board members in Brazil and their companies' identities
trending towards stakeholders or shareholders. The paper tested
five hypotheses referring to the fact that board members of profitoriented
companies are more individualistic, while board members of
stakeholder-oriented companies tend to be more collectivist.

Design/methodology/approach – A survey was carried out through
the Schwartz (1992) values inventory with 74 board members in Brazil.
The Brazilian Corporate Sustainability Index (ISE) was considered a
proxy for stakeholder orientation. The Mann-Whitney test was used
in order to verify if the two independent samples were drawn from
populations with equal averages.

Findings – In partial consonance with previous research, the board
members of stakeholder-oriented companies – those participating in
the Corporate Sustainability Index – held less individualistic values.
However, for individualistic motivational types, only Stimulation and
Hedonism were more frequent in companies not participating in the
ISE index.

Originality/value – This result amplifies the predictive power of
individual values and complements the work of Adams, Licht and Sagiv
(2011), which experimentally studied the same relationship within
individual choices and in a controlled situation. This article enhances
the theory by incorporating the organizational level into the debate.
The results suggest that other factors also influence pro-shareholder or
pro-stakeholder corporate orientation.
Keywords
Axiological priorities; stakeholders; board of directors; individual values.
DOI:
https://doi.org/10.7819/rbgn.v18i61.3020
Article Metrics
Metrics powered by PLOS ALM
Av. da Liberdade, 532 - São Paulo - SP Brasil Cep. 01502-001 Tel. 55 11 3272-2340

 The RBGN adopts the Creative Commons licens 
CC-BY Creative Commons Attribution 4.0
The RBGN has the financial support from Fundação Escola de Comércio Álvares Penteado - FECAP and development agencies Conselho Nacional de Desenvolvimento Científico e Tecnológico - CNPq and Coordenação de Aperfeiçoamento de Pessoal de Nível Superior – CAPES.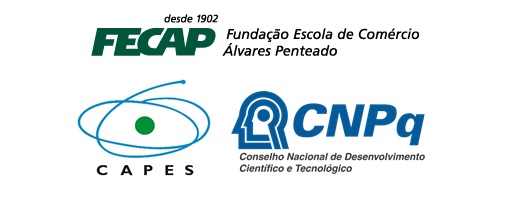 Desenvolvido por: