Evaluation of Merger and Acquisition Processes in the Brazilian Banking Sector by means of an Event Study
Abstract
Objective – Analyze the reactions of the stock market to M&A announcements, i.e. find out if there was value creation and consequently maximization of shareholder wealth or whether there was value destruction and consequently a decrease in the wealth of the shareholders of the acquiring companies in the short term.
Design/methodology/approach – Event study – Quantitative Method
Findings – It can neither be affirmed that the acquisitions had a significant impact on value creation for purchasers and banks, nor can it be denied. Given the lack of preponderance of either positive or negative returns, the transactions may have been perceived in different manners.
Practical implications – The results may be explained by the fact that the synergies that resulted from the M&A processes in the banking sector only helped consolidating major market players and consequently reduced competitiveness in that sector. The negative abnormal returns of M&A processes are due to the monopolistic market competition structure (Tabak, Fazio & Cajueiro, 2012).
Contributions – Event Study with robust errors 
Keywords
Event Study; Mergers and Acquisitions; Banks
DOI:
https://doi.org/10.7819/rbgn.v17i56.2074
Article Metrics
Metrics powered by PLOS ALM
Av. da Liberdade, 532 - São Paulo - SP Brasil Cep. 01502-001 Tel. 55 11 3272-2340

 The RBGN adopts the Creative Commons licens 
CC-BY Creative Commons Attribution 4.0
The RBGN has the financial support from Fundação Escola de Comércio Álvares Penteado - FECAP and development agencies Conselho Nacional de Desenvolvimento Científico e Tecnológico - CNPq and Coordenação de Aperfeiçoamento de Pessoal de Nível Superior – CAPES.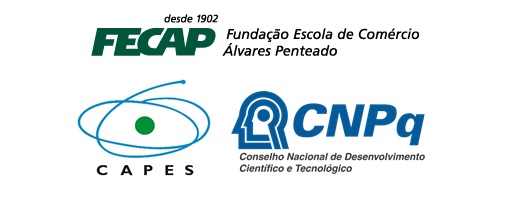 Desenvolvido por: