Stakeholder Theory and Value Creation Models in Brazilian Firms
Abstract
This study focuses on how organizations create value for stakeholders, distinguishing between narrow and broad value creation models. Our goal is to understand how top Brazilian firms create value for their stakeholders and describe their value creation activities to stakeholders. We use qualitative content analysis methodology to analyze the sustainability or annual integrated report of the top 25 Brazilian firms by sales revenue. These firms were classified into three main types of stakeholder value creation models: narrow, broad, or transitioning from narrow to broad models. Many of these firms are in a transition state between narrow and broad stakeholder value creation models. We also identified seven areas of concentration by firms in creating value for stakeholders: better stakeholder relationships, better work environment, environmental preservation, increased customer base, local development, reputation, and stakeholder dialogue. This study represents a first step towards understanding the current status of value creation orientation in Brazil.
Keywords
value creation, stakeholders, Brazil
DOI:
https://doi.org/10.7819/rbgn.v17i55.2070
Article Metrics
Metrics powered by PLOS ALM
Av. da Liberdade, 532 - São Paulo - SP Brasil Cep. 01502-001 Tel. 55 11 3272-2340

 The RBGN adopts the Creative Commons licens 
CC-BY Creative Commons Attribution 4.0
The RBGN has the financial support from Fundação Escola de Comércio Álvares Penteado - FECAP and development agencies Conselho Nacional de Desenvolvimento Científico e Tecnológico - CNPq and Coordenação de Aperfeiçoamento de Pessoal de Nível Superior – CAPES.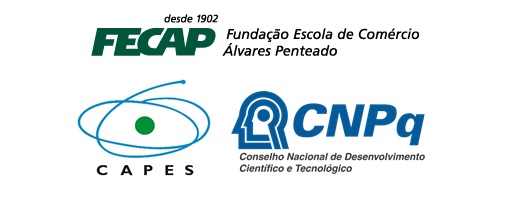 Desenvolvido por: