Perception of value, attractiveness and purchase intention: revisiting promotion techniques sale
Abstract
Objective – This paper aims to assess the moderating effects of the type of sales promotion on the relationship between perceived value, attractiveness and purchase intention.
Design/methodology/approach – An experiment was carried out with 1161 respondents. We examined the direct relationship of perceived value (utility and hedonic) with the formation of promotion attractiveness. We then analyzed the relationship between attractiveness and the intention of buying a product on sale. Finally, we observed the moderating effects of the type of promotion on the model relationships.
Findings – We found that sales promotions impact consumer purchase intent. There was a significant moderating effect between the type of sales promotion and the hypothesized relationships.
Practical implications – The study helped to fill gaps identified in literature with the investigation of moderating factors that may maximize or minimize sales promotions impact on consumer behavior. In addition, this study also researched marketing actions that can be positively related to the hedonic and utilitarian perception of a product. Moreover, this study also analyzed possible elements that may alter the perception of attractiveness of a promotional campaign.
Originality/value – In the managerial context, the study aimed to contribute with new subsidies to managers, in order to optimize their promotional campaigns planning and execution, since decisions still tend to be made based on manager intuition instead of on scientific aspects.
Keywords
Sales promotion; Type of promotion; Perceived value; Attractiveness; Purchase intention
DOI:
https://doi.org/10.7819/rbgn.v17i57.2040
Article Metrics
Metrics powered by PLOS ALM
Av. da Liberdade, 532 - São Paulo - SP Brasil Cep. 01502-001 Tel. 55 11 3272-2340

 The RBGN adopts the Creative Commons licens 
CC-BY Creative Commons Attribution 4.0
The RBGN has the financial support from Fundação Escola de Comércio Álvares Penteado - FECAP and development agencies Conselho Nacional de Desenvolvimento Científico e Tecnológico - CNPq and Coordenação de Aperfeiçoamento de Pessoal de Nível Superior – CAPES.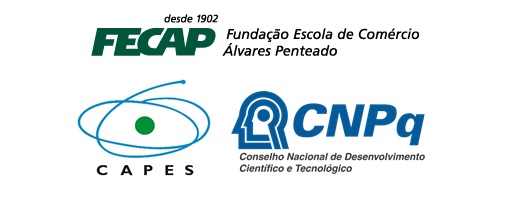 Desenvolvido por: