An international study of the factors explaining high-growth expectation in new ventures: a gender perspective
Abstract
Purpose – Given the importance of high-impact entrepreneurship to economic growth, and the remarkable potential that women entrepreneurs have yet to contribute to the economic activity, in this study we propose a model to explain an entrepreneur's high-growth expectation based on relevant strategic variables, additionally addressing the identification of possible gender differences in the predictors of an entrepreneur's expectation for high-growth.
Design/methodology/approach – We use data from the 2009 Global Entrepreneurship Monitor (GEM), working on a sample of 8,641 early-stage entrepreneurs referred to 49 countries. We perform hierarchical binomial logistic regressions, including a segmented analysis to compare the model between women and men entrepreneurs.
Findings – Based on our results, we confirm gender as a strong explanatory variable for growth aspirations, with women having lower levels of expectation for the high-growth of their ventures. Moreover, in comparing the determinants of high-growth expectation by gender, we can conclude that the set of significant predictors is not the same for male and female entrepreneurs. These results suggest a moderating effect of gender in shaping the configuration of the factors determining an entrepreneur's propensity for high-growth.
Originality/value – This research contributes to a better understanding of the factors driving high-growth expectation, thus helping to advance knowledge in the area of strategic entrepreneurship, as well as in women's entrepreneurship literature. As for practical implications, our results point out to the necessity of designing specific policies for men and women, in order to promote high-growth entrepreneurship.
Keywords
Firm high-growth expectation; gender; resource-based view; organizational factors.
DOI:
https://doi.org/10.7819/rbgn.v18i60.1947
Article Metrics
Metrics powered by PLOS ALM
Av. da Liberdade, 532 - São Paulo - SP Brasil Cep. 01502-001 Tel. 55 11 3272-2340

 The RBGN adopts the Creative Commons licens 
CC-BY Creative Commons Attribution 4.0
The RBGN has the financial support from Fundação Escola de Comércio Álvares Penteado - FECAP and development agencies Conselho Nacional de Desenvolvimento Científico e Tecnológico - CNPq and Coordenação de Aperfeiçoamento de Pessoal de Nível Superior – CAPES.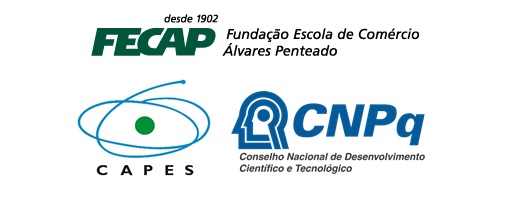 Desenvolvido por: