Green Wine Market Segmentation in the North of Portugal: the case of restaurateur managers
Abstract
Although being completely true that special knowledge is required to make wine, special knowledge is also required to trade it. The development of knowledge to make better wine has occupied the minds of academics, scholars and producers for centuries, but the knowledge of a special effort to do business with wine is embryonic. Historically, the success factors for wine companies lay on production technology and products' quality. However, the growing competitiveness in the market now requires a much more in-depth analysis of consumer behaviour aiming a better satisfaction of their needs. The wine market is growing in sophistication and the opportunities for market segmentation are increasing. This paper provides a broad review of some studies published about the wine consumer behaviour, with applications in the context of market segmentation. Using as segmentation base nine variables that measure the importance attributed to tangible and intangible features in the process of wine acquisition, we propose a classification of the restaurateur managers in the north of Portugal into two groups.
Key words: Market segmentation. Wine market. Portugal.
Keywords
Market segmentation. Wine market. Portugal.
DOI:
https://doi.org/10.7819/rbgn.v11i30.175
Article Metrics
Metrics powered by PLOS ALM
Av. da Liberdade, 532 - São Paulo - SP Brasil Cep. 01502-001 Tel. 55 11 3272-2340

 The RBGN adopts the Creative Commons licens 
CC-BY Creative Commons Attribution 4.0
The RBGN has the financial support from Fundação Escola de Comércio Álvares Penteado - FECAP and development agencies Conselho Nacional de Desenvolvimento Científico e Tecnológico - CNPq and Coordenação de Aperfeiçoamento de Pessoal de Nível Superior – CAPES.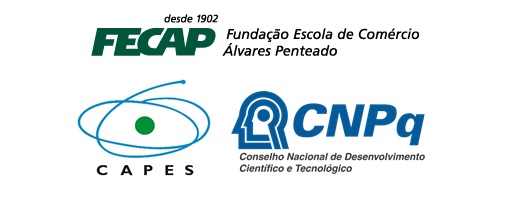 Desenvolvido por: