The influence of the Overqualification and Learning on Individuals' job Satisfaction
Abstract
The purpose of this work was to check the
influence of overqualification and individual's
learning at work about their satisfaction. In order
to achieve this objective, a survey was conducted
that featured a final sample of 238 observations.
The hypotheses held negative influence of
overqualification and exploitation learning on satisfaction. Another hypothesis presented the positive influence of the exploration learning on satisfaction. Before the hypotheses checking, the scales were subjected to exploratory factor analysis and their internal consistency and dimensionality were assessed. With the construct validity and consistency of measurements guaranteed, the Multiple Regression Analysis was applied to test the hypotheses. Results showed, as expected, that overqualification and exploration learning influence the satisfaction indeed, but the exploitation learning does not influence satisfaction, as supported by the third hypothesis. 
Keywords: Learning. Overqualification. Job
satisfaction.
Keywords
Aprendizagem. Sobrequalificação. Satisfação no trabalho
DOI:
https://doi.org/10.7819/rbgn.v16i50.1639
Article Metrics
Metrics powered by PLOS ALM
Av. da Liberdade, 532 - São Paulo - SP Brasil Cep. 01502-001 Tel. 55 11 3272-2340

 The RBGN adopts the Creative Commons licens 
CC-BY Creative Commons Attribution 4.0
The RBGN has the financial support from Fundação Escola de Comércio Álvares Penteado - FECAP and development agencies Conselho Nacional de Desenvolvimento Científico e Tecnológico - CNPq and Coordenação de Aperfeiçoamento de Pessoal de Nível Superior – CAPES.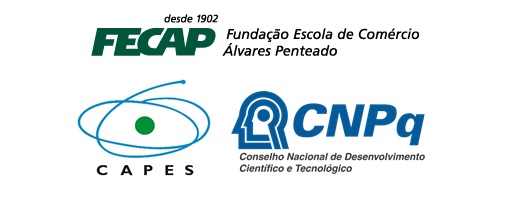 Desenvolvido por: