The Impact of the 2008 Crisis on BM&FBovespa's Term Structure of Conditional Correlations
Abstract
This article uses a BEKK-MGARCH model to
identify the historical behavior of the term structure
of covariance of the Brazilian BM&FBovespa stock
exchange when compared to other exchanges in the
American continent. The purpose of this research
is to analyze the impact of the 2008 crisis on the
cohesion of the Brazilian stock exchange when
compared to the other exchanges in the sample. To
this end, historical series were collected from five
different stock market indexes ranging from the
pre-crisis period until 2011. The bivariate modeling
results indicate the presence of increased cohesion
in the stock market indexes during the crisis period
and the non-return of this cohesion to pre-crisis
levels. They also indicate that, among the pairs
analyzed, the pair of indexes IBOV x IPSA are the
most appropriate choice for portfolio diversification.

Keyword s : Mu l t i v a r i a t e G A RCH.
Conditional Correlation. Volatility.
DOI:
https://doi.org/10.7819/rbgn.v16i50.1534
Article Metrics
Metrics powered by PLOS ALM
Av. da Liberdade, 532 - São Paulo - SP Brasil Cep. 01502-001 Tel. 55 11 3272-2340

 The RBGN adopts the Creative Commons licens 
CC-BY Creative Commons Attribution 4.0
The RBGN has the financial support from Fundação Escola de Comércio Álvares Penteado - FECAP and development agencies Conselho Nacional de Desenvolvimento Científico e Tecnológico - CNPq and Coordenação de Aperfeiçoamento de Pessoal de Nível Superior – CAPES.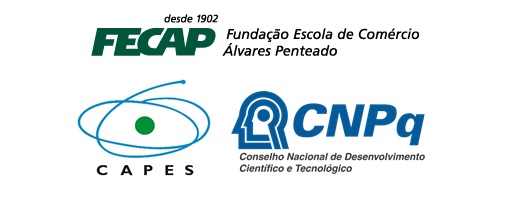 Desenvolvido por: