Can the Websites Reveal the Culture of a Country? A Multicultural Study in major Companies in Brazil, China and France
Abstract
The business environment is changing significantly in last years. New technologies, as the Internet, are the reason of these changes. As result of this new technology, the markets become more global. This study has the objective to verify if the corporate websites of Brazil, China and France reflect the local culture. The used method has an exploratory-descriptive character. The first stage has the objective to identify the main attributes used in the investigated websites through a desk research and a systematic observation. The second stage (descriptive) used the quantitative methods (Spearman correlation and cluster analysis) to reach the objective of this research. Conclusions indicate that the analyzed corporative websites portray the local culture. This finding discloses that there is not an on-line global culture between the corporations of Brazil, China and France.
Key-words: Companies internationalization. Websites attributes. E-commerce.
Keywords
Companies internationalization. Websites attributes. E-commerce.
DOI:
https://doi.org/10.7819/rbgn.v9i25.145
Article Metrics
Metrics powered by PLOS ALM
Av. da Liberdade, 532 - São Paulo - SP Brasil Cep. 01502-001 Tel. 55 11 3272-2340

 The RBGN adopts the Creative Commons licens 
CC-BY Creative Commons Attribution 4.0
The RBGN has the financial support from Fundação Escola de Comércio Álvares Penteado - FECAP and development agencies Conselho Nacional de Desenvolvimento Científico e Tecnológico - CNPq and Coordenação de Aperfeiçoamento de Pessoal de Nível Superior – CAPES.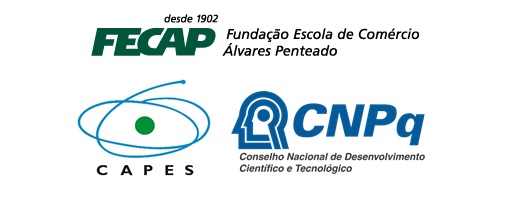 Desenvolvido por: