Current Issue
Vol. 25 No. 1 (2023)
Published April 18, 2023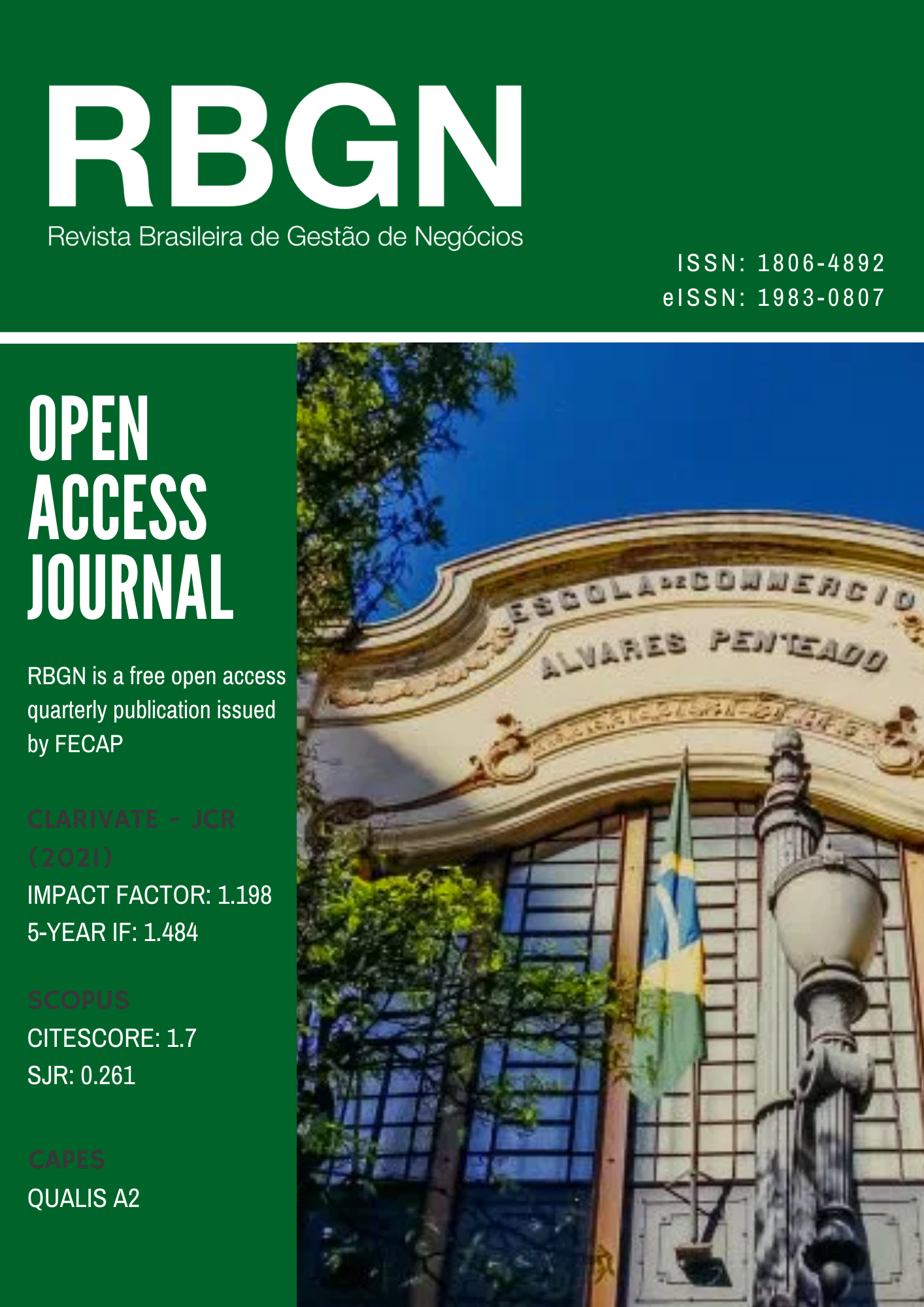 RBGN (Revista Brasileira de Gestão de Negócios) is a free of charge open access quarterly academic publication issued by FECAP (Fundação Escola de Comércio Álvares Penteado). The Journal emerged in 2004 as the successor of the Álvares Penteado Review. The journal is aimed at the dissemination and promotion of scientific debate in Business Administration and Accounting.
Key Metrics: Web of Science (JCR IF 1.198); Scopus (Citescore 1.7); CAPES (Qualis A2)
eISSN: 1983-0807 / ISSN: 1806-4892
Announcements
In collaboration with the Strategic Management Division (STR) of the Academy of Management, we announce another Paper Development Workshop (PDW)
The Strategic Management (STR) Division of the Academy of Management is seeking submissions for a Paper Development Workshop to be held virtually during June 26th and 27th, 2023. This research-focused workshop aims to support the development of scholars in Latin America by helping to develop scholarly research, providing advice on the publication process, and providing an opportunity for STR members to engage with each other and the broader strategy research community in this region.
More…
Fast Track Decision - PDW RBGN
Dear authors,
It is great pleasure that we publish the list of articles selected for fast track.
More…