The RBGN (Revista Brasileira de Gestão de Negócios) is a quarterly publication of open access and totally free, of the Fundação Escola de Comércio Álvares Penteado - FECAP and emerged in 2004 as the successor of the Review Álvares Penteado. 
The journal is aimed at the dissemination and promotion of scientific debate in Business Administration and Accounting, and its mission:
To spread high-level academic studies and research on Management and Accounting that can contribute to the improvement of management within organizations.
Since the first edition of 2013, the journal is bilingual. RBGN is published electronically and concurrently in two languages: English and Portuguese (or possibly in Spanish).
We are indexed by databases and directories recognized by the national and international scientific community.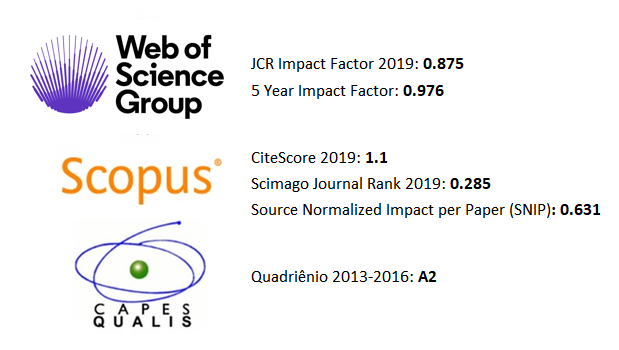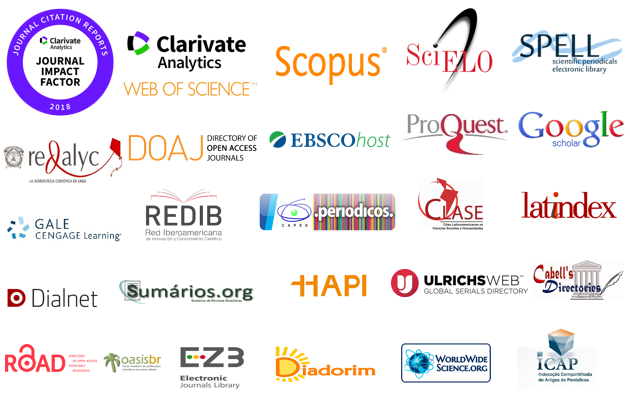 RBGN is a bilingual publication. All accepted articles in Portuguese and Spanish are translated and published in English and the original language of the submission.
ISSN On-Line: 1983-0807 / ISSN Print: 1806-4892
Announcements
Updates in 2021 - Open Science

 

We will have news at RBGN in 2021!

The RBGN corroborates the guidelines of open science and, in 2021, will become part of this global movement for greater commitment and scientific transparency.

Our editorial policies and guidelines for paper submission will be updated and will request more information during the submission of papers and, also, after eventual approval after the peer-review process.

In summary, following the policies of open science:

- we will accept papers deposited/published on Preprint servers;

- we will request the use of public open-source repositories for the data used in the research

- we will start to disclose, with due acceptance, the reviewers who participated in the paper review process.

Stay tuned for changes in our policies and guidelines for authors.

Posted: 2020-12-30

RBGN - SELECTED FOR FAST TRACK (PDW 2020)

 

Dear academic community,

Once again we thank you for your confidence in our magazine and your great participation in our
Scientific Publication Workshop. There were more than 60 papers submissions for the sessions
PDW and 165 registrations by researchers in our activities.

 

After the reviews carried out by our Editors, we inform that 11 papers were selected for the
RBGN Fast Track process after considering comments received in the respective PDW session.

 

It is important to note that approval in Fast Track is not a guarantee of publication.
The paper, once submitted, will be sent directly to the reviewers, no longer requiring a
Desk Review, that is, the chances of the article increase, but approval is not guaranteed.

 

Rules for submitting papers with Fast Track:
- Authors are responsible for submitting papers following the RBGN guidelines.
- At the time of submission it is necessary to inform (as a note) that it is a paper
selected for Fast Track.
- Submissions must be made from 01/15/2021 until 02/15/2021.
Submissions that are not in this period will no longer be considered for Fast-Track.

 

Click here to access the selected papers

 

We inform that even papers not selected in this process can also be submitted to
the RBGN after considering the feedback received. We hope you enjoyed the event.
Soon we will bring more news.

 

Best Regards,

RBGN Team

 

Posted: 2020-12-10
Vol 23, No 1 (2021)
Table of Contents
Articles
| | | |
| --- | --- | --- |
| | Alicia Izquierdo-Yusta, Ana I. Jimenez-Zarco, Maria Pilar Martinez-Ruiz, Inés Gonzalez-Gonzalez | 1-20 |
| | | |
| --- | --- | --- |
| | Juliana Maria Magalhães Christino, Érico Aurélio Abreu Cardozo, Renata Petrin, Lais Harsányi de Aguiar Pinto | 21-42 |
| | | |
| --- | --- | --- |
| | Wajeeha Aslam, Iviane Ramos de Luna | 43-62 |
| | | |
| --- | --- | --- |
| | Elias Cavalcante-Filho, Rodrigo De-Losso, José Carlos de Souza Santos | 63-80 |
| | | |
| --- | --- | --- |
| | Ameneh Bazrafshan, Akram Banaiy, Vajiheh Bazrafshan | 81-103 |
| | | |
| --- | --- | --- |
| | Ismail Khan, Iftikhar Khan, Muhammad Asim Afridi | 104-126 |
| | | |
| --- | --- | --- |
| | Rita Isabel da Silva Almeida, António Pedro Soares Pinto, Carla Manuela Ribeiro Henriques | 127-140 |
| | | |
| --- | --- | --- |
| | Ana Veloso, Hugo Roque, Ana Teresa Ferreira, Jorge Gomes | 141-152 |
| | | |
| --- | --- | --- |
| | Wasim Abbas, Weiwei Wu | 153-179 |
| | | |
| --- | --- | --- |
| | Edzana Roberta Ferreira da Cunha Vieira Lucena, César Augusto Tibúrcio Silva, Yuri Gomes Paiva Azevedo | 180-205 |
Desenvolvido por: