Current Issue
Vol. 25 No. 3 (2023)
Published October 19, 2023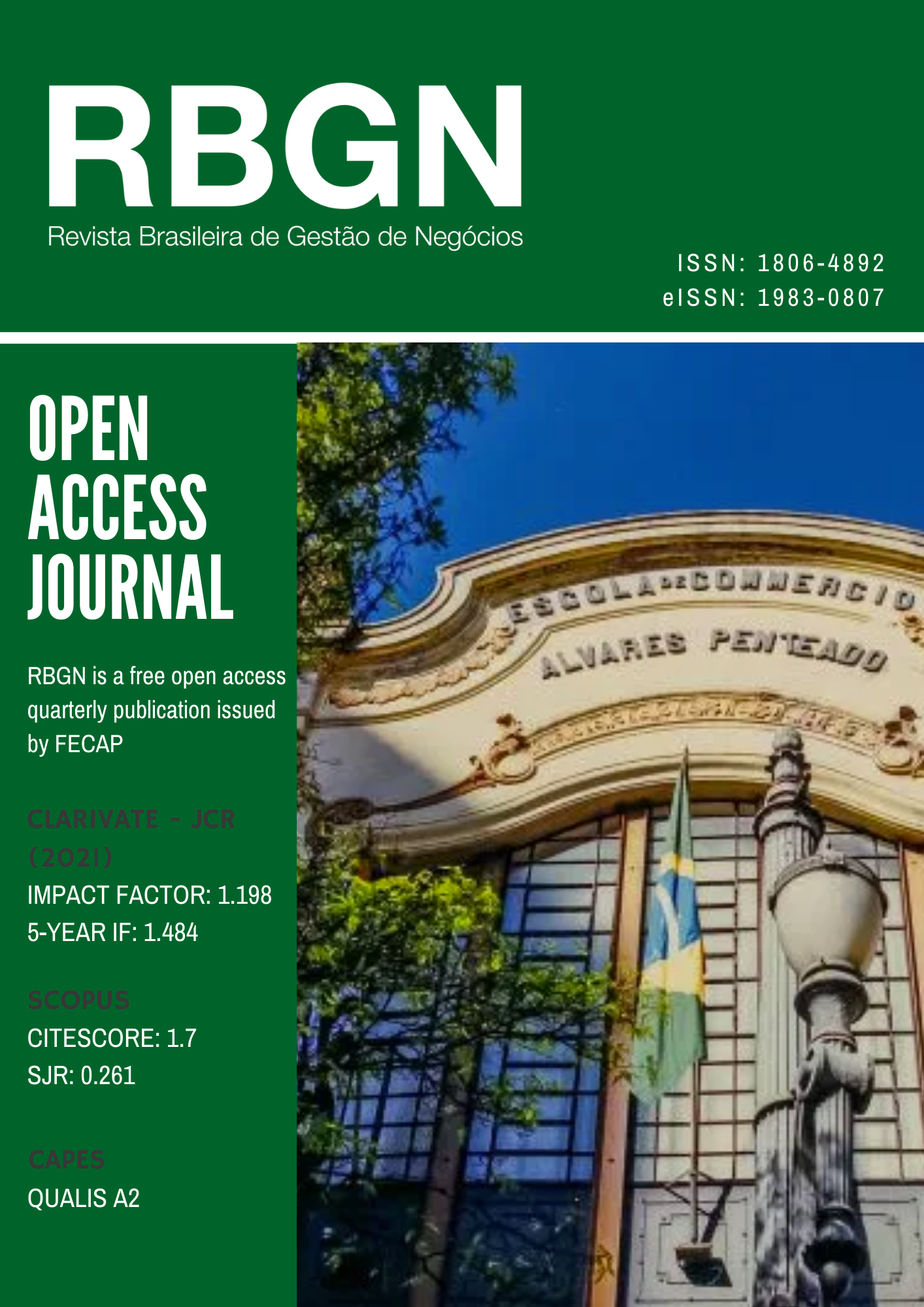 RBGN (Revista Brasileira de Gestão de Negócios) is a free of charge open access quarterly academic publication issued by FECAP (Fundação Escola de Comércio Álvares Penteado). The Journal emerged in 2004 as the successor of the Álvares Penteado Review. The journal is aimed at the dissemination and promotion of scientific debate in Business Administration and Accounting.
Key Metrics: Web of Science (JCR IF 1.198); Scopus (Citescore 1.7); CAPES (Qualis A2)
eISSN: 1983-0807 / ISSN: 1806-4892
Announcements
2022 Metrics of JCR and Citescore were published
We present the new impact metrics of the main indexes released in the middle of the year for the year 2022.
More…
16th RBGN PDW
We had the honor of organizing the 16th RBGN PDW last week, in collaboration with the Academy's Strategy Division, INCAE Business School (Costa Rica), and Tecnológico de Monterrey (Mexico).
More…