Current Issue
Vol. 23 No. 4 (2021)
Published January 13, 2022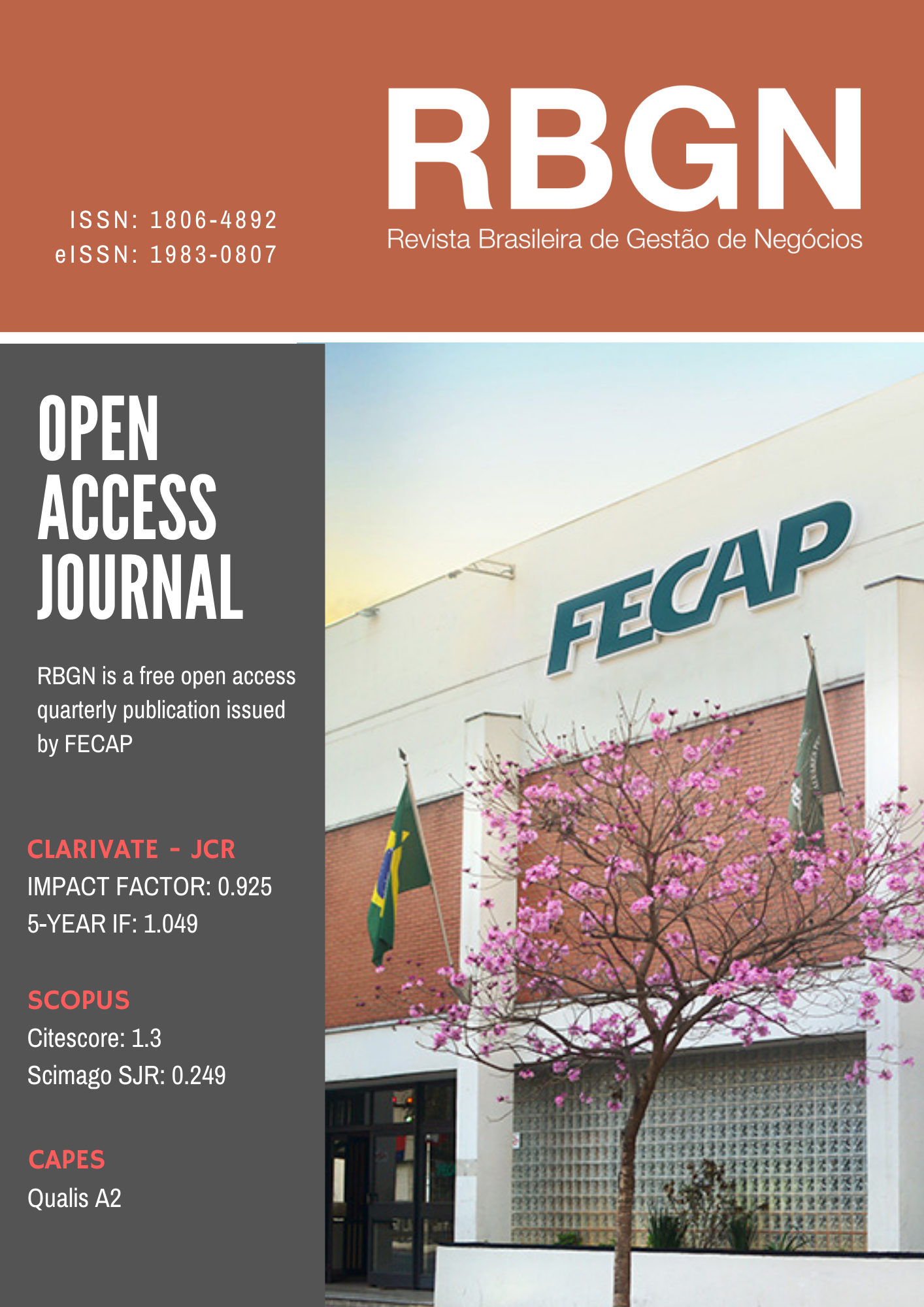 RBGN (Revista Brasileira de Gestão de Negócios) is a free of charge open access quarterly academic publication issued by FECAP (Fundação Escola de Comércio Álvares Penteado). The Journal emerged in 2004 as the successor of the Álvares Penteado Review. The journal is aimed at the dissemination and promotion of scientific debate in Business Administration and Accounting.
Key Metrics: Web of Science (JCR IF 0.925); Scopus (Citescore 1.3); CAPES (Qualis A2)
eISSN: 1983-0807 / ISSN: 1806-4892
Announcements
PDW 2021 - Results Disclosure
Result with the selected works for the session with the Editors is now available.
More…
PDW 2021 - Alteração da data de divulgação dos resultados
Informamos que data de divulgação dos trabalhos selecionados foi alterada!
More…