Current Issue
Vol. 24 No. 4 (2022)
Published December 13, 2022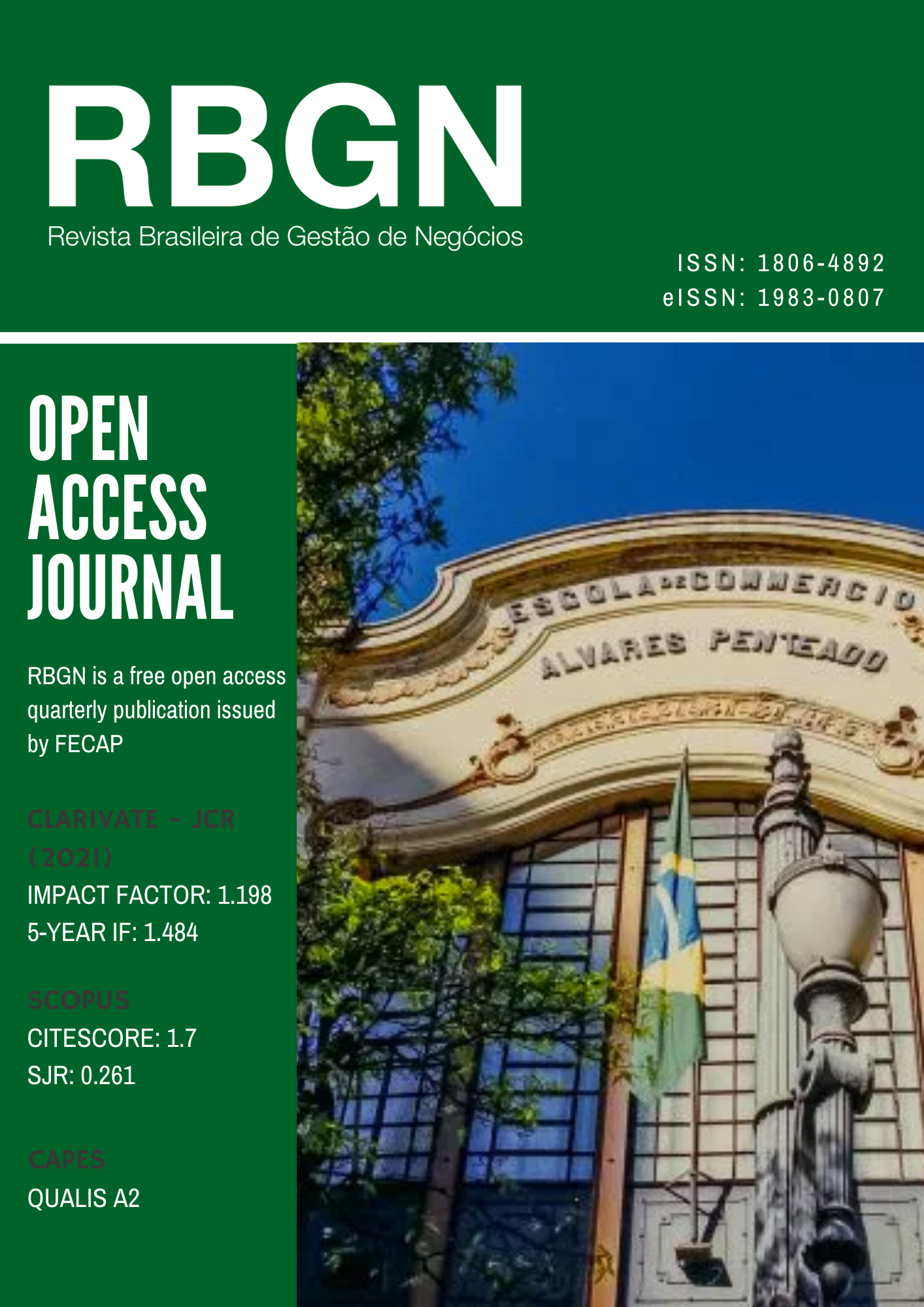 RBGN (Revista Brasileira de Gestão de Negócios) is a free of charge open access quarterly academic publication issued by FECAP (Fundação Escola de Comércio Álvares Penteado). The Journal emerged in 2004 as the successor of the Álvares Penteado Review. The journal is aimed at the dissemination and promotion of scientific debate in Business Administration and Accounting.
Key Metrics: Web of Science (JCR IF 1.198); Scopus (Citescore 1.7); CAPES (Qualis A2)
eISSN: 1983-0807 / ISSN: 1806-4892
Announcements
Fast Track Decision - PDW RBGN
Dear authors,
It is great pleasure that we publish the list of articles selected for fast track.
More…
One week left for PDW 2022!
One week to go until PDW 2022, don't be left out and come join the activities!
More…